The legal profession must ask itself tough questions about why the number of female partners in law firms remains 'stubbornly low', the vice-president of the Judicial Appointments Commission has said in a speech highlighting the importance of leadership to promote diversity.
Lady Justice Rafferty, a Court of Appeal judge, told the Royal Society Diversity Conference last week that diversity must be maintained beyond entry level to the profession.
She said: 'It is one thing to ensure that entry to a profession is open to everyone, to encourage diversity. It is another to maintain it as the ladder is ascended. That retention is one of the great difficulties the legal profession still has. The number of female partners in solicitors' firms, for instance, remains stubbornly low. That is a particular concern as we chip away at the perception that for senior judicial posts "only barristers need apply". Leadership requires us to protect the profession from losing the individual who could thrive in it and become a leader for the future. It obliges us to ask ourselves some tough questions.'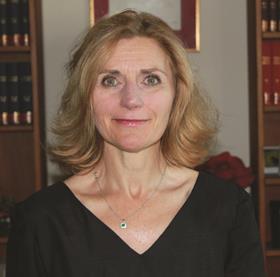 Latest statistics show that women have overtaken men as a majority of practising solicitors. However, the gender balance tips the other way further up the ranks. Women have accounted for over 60% of newly qualified solicitors since 1990 but currently represent 28% of partners in private practice.
Rafferty LJ began her judicial career in 1991, sitting as a recorder. She became a deputy High Court judge in 1996 and was appointed to the High Court bench in 2000. She has been in the Court of Appeal since 2011 and was appointed vice-chair of the JAC last year.
She began her speech by highlighting the progress the judiciary has made on diversity since Lord Hoffman, a law lord, described the historic picture of judges as 'old, white, male geezers'.
Females currently account for five of 11 Old Bailey judges, a quarter of Supreme Court justices including its president, and nearly a quarter of Court of Appeal and High Court judges. Half of the recent High Court appointments are women. The senior and deputy senior presiding judges, vice-president of the Queen's Bench Division, vice-president of the Court of Appeal's criminal division and chair of the Judicial College are women. They also represent four in 10 Upper Tribunal judges and half of all judges under 50.