International firm Fieldfisher has urged claimant firms to follow its lead in seeking to recover the costs of air ambulance rescues.
Assisted by barristers from One Crown Office Row Chambers, the firm has started an initiative to help air ambulance charities recover their costs from defendants in person injury claims. The firm has worked with these charities to set out their mission costs and supporting evidence so it can become commonplace for claimant lawyers to make air ambulance claims as part of settlements. London, Cornwall, Great Western and East Anglia air ambulances are among those set up with their costs and background information to allow for claims.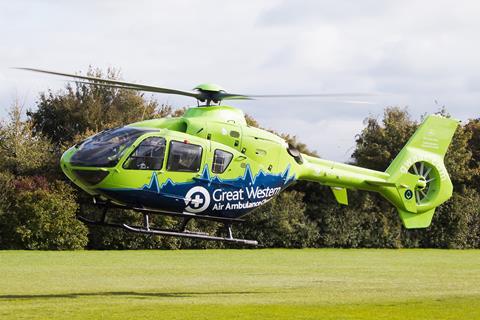 Air ambulances are funded by charities reliant on donations from the public to meet the £4,000 costs of each mission. Fundraising has been a particular issue in the past year.
Jennifer Buchanan from Fieldfisher said: 'Many injured claimants, family members and solicitors already provide vital charitable donations to the air ambulance services from their own savings. Fieldfisher has taken this one step further by successfully seeking to routinely recover these donations as part of claims for personal injury. We now hope to encourage other firms acting for claimants to make similar claims, so that air ambulance costs can become an established and recognised head of loss.'
Firms representing personal injury claimants who have received emergency care from air ambulance services are asked to contact the air ambulance charity concerned. The charity will then provide details of mission costs for the claimant's Schedule of Loss. As with any gratuitous care claim, this would be claimed on top of the claimant's other special damages and would be held on trust by the claimant for the air ambulance charity.
Fieldfisher claims to be the first firm to claim, recover and repay charitable hospices for the end of life care provided to victims of asbestos-related disease in 2008. Two years later the High Court agreed in Drake v Foster Wheeler it was a recoverable loss. Buchanan and her colleague Peter Williams say the same principles apply to emergency care provided through air ambulance charities.