A Newcastle firm which has previously largely focused on personal injury is on a recruitment drive after moving into the business energy claims market.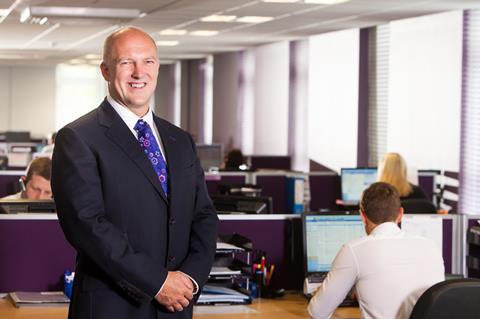 Winn Solicitors told the Gazette it plans to take on up to 150 more people to support claims on behalf of commercial clients who say they have been mis-sold energy services.
The firm says historic mis-selling in business gas and electricity selling is rife and that the claims market is untapped and potentially lucrative.
Chief executive Jeff Winn (pictured) said the firm's own experience had fuelled its new approach, having discovered that its energy broker had not agreed the best deal and had not been transparent about commissions being paid. Having identified mis-selling, the firm is expecting six-figure compensation.
Now Winn and his firm is recruiting to help other businesses who used an energy broker and believe they have been mis-sold their energy deal. It has already had 250 enquiries and estimates that thousands of potential clients are out there.
'This isn't just one or two companies, this issue will have affected businesses, charities and schools across the country,' said Winn. 'We have the resources, we have the skills and we have a diligent team ready to tackle this issue head on.'
The claims will be funded through a form of no win, no fee agreement which means the client pays nothing up front and nothing if their claim is unsuccessful. Winns will take up to 50% of compensation to cover legal costs.
'This unrivalled offering is fundamentally unique and provides no risk to the client,' added Winn.
The firm has said it will continue to offer services to personal injury claimants who have been involved in an RTA and whose case is worth less than £5,000. From the end of this month, legal costs for cases under that figures will no longer be recoverable, and the government has commissioned a portal to allow litigants in person to make claims themselves without a legal representative.
Winn said the complexity of the portal will mean claimants continue to need lawyers, and his firm will be able to handle these cases where they form part of an overall claim also involving repair costs and credit hire.