Shareholders selling a minority stake in their law firm stand to make £20m between them this week.
Knights today confirmed it will open trading at 145p per share when it floats on the AIM market of the London Stock Exchange on Friday. The total value of the company is expected to be around £103.5m.
The firm, which announced its intention to list earlier this month, said placing has seen strong demand from institutional investors and was 'significantly overscribed'.
The company is expected to receive gross proceeds of £30m which will be used to repay the majority of its existing debt. Further proceeds will be put towards growing the business organically and through acquisitions.
The selling shareholders, Bal Johal, Karl Bamford, Joanne Beech and Mark Beech, will receive gross proceeds of £20m.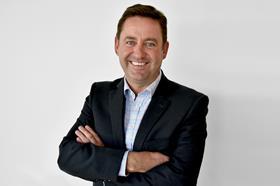 Chief executive David Beech will retain a shareholding of around 45.5%, with chairman Johal holding 1.7% and other management together holding around 3.4%.
Following admission, David Beech will be restricted from selling his shares for at least three years, with other directors subject to a one-year lock-up.
David Beech said: 'I am delighted there has been such a strong interest from leading institutional investors and I welcome all our new shareholders to the register. We believe that the admission to AIM will provide us with a platform to continue our rapid growth, attracting business organically and boosting our profile to secure acquisitions.
'We are looking forward to the future as a listed company which will help boost the company's profile, whilst also giving us the financial and operational flexibility to maintain our strong growth rate and pursue our development strategy to create further value for investors.'
In the year ending 30 April, Knights reported revenues of £34.9m, with an operating profit of £6.8m. The professional services firm has around 7,500 clients including Aldi and Paddy Power.
The firm is more than 200 years old but came to wider prominence in 2012 as one of the first converters to ABS status and then attracting investment from the James Caan investment vehicle Hamilton Bradshaw. The private equity investor is no longer involved in the business.