The Law Society will shortly publish the findings of what is believed to be the largest survey ever conducted on women in law, vice-president Christina Blacklaws has revealed, as part of wider efforts to help women become equality activists.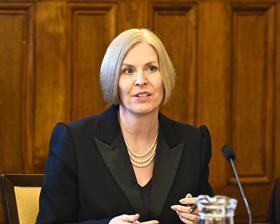 The Society received nearly 8,000 responses about issues such as career barriers and equal pay, Blacklaws told the launch event for a new network, Women in Criminal Law, in Chancery Lane yesterday. The Society will host 100 roundtables to mark 100 years since the Representation of the People Act allowed women over 30 who met a property qualification to vote. Chancery Lane is also producing a toolkit which, Blacklaws said, 'will enable and inspire women to go back to their chambers, firms and businesses and do something to make a difference - whether it's [looking at] equal pay, unconscious bias or the "he for she" agenda to get guys on board, or women's history. Most of women's history is undocumented - we do not want that to happen in law'.
The Society will conduct an impact assessment to evidence progress and potentially organise an international symposium 'where I hope we will be able to pass batons on to women in this jurisdiction and other jurisdictions', Blacklaws said.
Women in leadership will be one of Blacklaws' key themes when she becomes Society president in July. 'We all have an opportunity, we have a responsibility, to do something to make a positive difference. I hope that, together, we can.'
Also speaking at the event were Doughty Street Chambers barrister and network founder Katy Thorne QC, Lady Justice Heather Hallett, the network's patron, Alison Saunders, director of public prosecutions, and Angela Rafferty QC, chair of the Criminal Bar Association.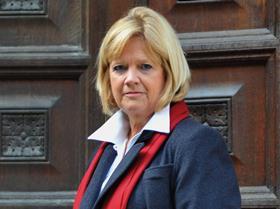 Hallett said it was possible for people with caring responsibilities to have professional and bench success. 'This is important if we are to continue to operate what is, for all of its flaws, what I consider to be one of the best criminal justice systems in the world if not the best,' she said.
The criminal justice system's role in highlighting the importance of 'UK plc' is sometimes forgotten, Hallett observed, with the focus often on the business and property courts, and the Rolls Building. International competitors 'know just how good our commercial lawyers are' and will be the first to highlight weaknesses, she warned.
Discussing the importance of men's support, Hallett said: 'I know had it not been for highly enlightened men back in the 1970s I would never have got to where I am today. As long as men dominate the legal profession, which we all know they still do to a large extent, we're going to need their support.'
Meanwhile, in a guest blog for the Bar Council's website, shadow attorney general Shami Chakrabarti says the time may have come for legislative change to enable 'targeted and time-limited' affirmative action to improve women numbers in 'highly segregated' workforce areas.