Critical shortfalls in forensics capacity are causing trials to be delayed, or even worse, collapse, while courts are being misled by so-called experts due to poor legal aid rates, according to another alarming report published today by the Forensic Science Regulator.
In her latest review, Dr Gillian Tully said the 'strains from many years of funding restrictions continue to impact severely on forensic scientists in policing and the commercial sector'.
In digital forensics, the report states that 'critical shortfalls in capacity and delays are in some cases causing trials to collapse'. In toxicology, capacity is 'substantially below requirements', and has caused an increased pressure of work and backlogs, which in turn has increased the risk of quality failures. Concerns also include 'inappropriate use of disclosure process by some firms of solicitors in drug-driving cases'.
In medical forensics, there is an increasing number of female suspects in sexual assaults, but 'inadequate' custody facilities to obtain intimate samples for analysis.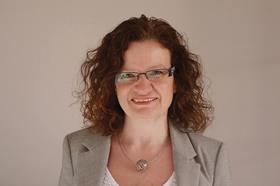 Legal aid cuts were criticised in the last report. In the latest one, the regulator says the current legal aid system does not support the adoption of quality standards. The funding level is 'too low and competition for work is largely on the basis of price, with no consideration of quality standards'. Courts are 'being misled by "experts" with no proven competence in some cases'.
Declaring a 'low' level of commitment or collaboration to improve quality, the regulator says the legal aid funding situation needs to change as a prerequisite for change. The regulator is having 'continued engagement' with the Legal Aid Agency to see if the system can be altered to allow quality standards.
The regulator met the Ministry of Justice team which conducted the post-implementation review of the Legal Aid, Sentencing and Punishment of Offenders Act 2012 to discuss its concerns.
The team was told that solicitors are generally required to award work to the provider offering the lowest quote, which took no account of the quality of the work being provided and placed those who adopted a quality standard, and its associated costs, at a competitive disadvantage. The current legal aid rates for forensic science are 'too low' to enable quality standards to be adopted.
The report states: 'The rates for different disciplines of expert appear to be largely historical, and do not reflect the underlying costs of provision of the services. For example, a medical consultant's hourly rate (outside London) is £108, while that of a drug expert is £72. A medical consultant will almost certainly be employed by the NHS, have an NHS pension and access to NHS facilities in which to work. For the drug expert, either working as a sole trader or in a forensic science provider, the £72 will have to fund salary, pension, insurance, work premises, equipment and so on even before factoring in the cost of quality.'
Today's report covers 17 November 2017 to 16 November 2018.