One of the youngest solicitors to become a law firm managing partner has publicly revealed for the first time the reasons for her decision to step down.
Personal injury specialist Vidisha Joshi was appointed managing partner of London firm Hodge Jones & Allen in 2017, six years after joining the firm. She told a Law Society event last week that her decision to quit was not easy and took many months. 'But sometimes you just have to be brave,' she said.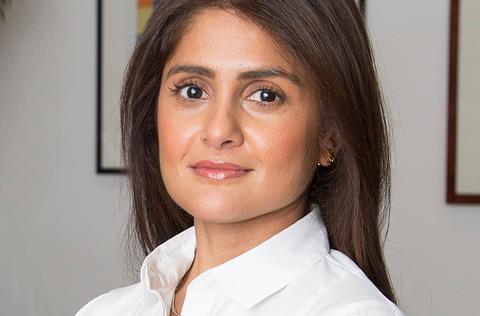 Joshi was giving the annual Fiona Woolf lecture, named after the former Law Society president, and was asked about her next career move during the Q&A part of the evening.
She said she was set a mandate by the partnership to achieve certain targets: 'Increase profits - I did that in year one. I had five-10 year plans but I managed to get them done in three.'
Pondering her next move, Joshi said: 'Do I be brave and look at what else is out there? I've been exposed to so many sectors in this role. I've learned so much from retail, technology, the charity sector. I want to take all that and try to do something.'
The lecture, in its 12th year, celebrates the achievements of inspirational women who have reached senior positions in the profession.
Joshi, in her speech, said women 'have to battle harder to get to the top'. At Hodge Jones & Allen, she said 'we had to look at our business practices and wonder whether we as a business could change how we operate so we could support working mothers who want to be in leadership.'
Joshi scrapped chargeable hours in the first three months for anyone returning from maternity leave.
She looked at how technology could help with career progression. 'If you want to progress into leadership, you have got to be able to manage a team, supervise individuals. If you're working three days a week on your existing caseload, can you take on that burden when that impacts your time? By looking at software solutions to streamline that process you allow people to take on those responsibilities,' she said.
Asked about the firm's decision to introduce blind recruitment for its trainee solicitor programme, Joshi acknowledged her own unconscious bias. She recalled reading an essay from an applicant who had graduated from Cambridge university. 'I set the bar higher for him than for other people,' she said.
Age, name, gender and university details were removed from the recruitment process, allowing the firm to focus solely on merit. Joshi said the process was 'enlightening' and removed everyone's prejudices: 'It was great for social mobility. As a managing partner, I would want the best lawyers in the business.'