Two prominent women in the law have today announced that they are embarking on the next chapter in their illustrious careers.
Christina Blacklaws, immediate past president of the Law Society, will be heading to Anthony Collins Solicitors, which has offices in Birmingham and Manchester. Vidisha Joshi revealed that she is saying farewell to London firm Hodge Jones & Allen, where she has been managing partner since 2017.
Blacklaws, who qualified as a solicitor in 1991, set up the Co-operative Legal Services family law offering in 2011, later becoming director of policy, and became director of south-east firm Cripps in 2014.
Blacklaws took the helm at Chancery Lane in April 2018, where she spearheaded a push for gender equality, which culminated in an international symposium attended by prominent figures such as Baroness Shami Chakrabarti, Nicky Morgan MP and the then lord chancellor David Gauke.
So delighted to join the team! @ACSLLP has a clear vision for social purpose and I'm looking forward to bringing my insights around #lawtech#diversityandinclusion and #businessoflaw to help growth and success. https://t.co/y9mKbtATYb

— Christina Blacklaws (@Blacklawslaw) August 21, 2019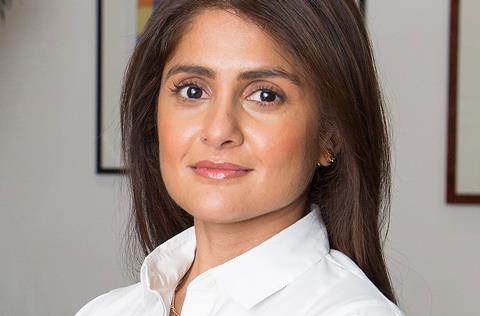 Personal injury specialist Joshi joined Hodge Jones & Allen in 2011 and was appointed managing partner in 2017. She told the Gazette in 2017 that the hardest set of challenges she faced as a lawyer arose from the introduction of the Legal Aid, Sentencing and Punishment of Offenders Act.
She said at the time: 'I do not think any genuine thought had gone into what these reforms would mean. We all know damages are supposed to put the individual back in the position that they were before their injury, and now having to deduct damages does not sit right with me, morally. Yet, as lawyers, we cannot act for free and it would be far worse for claimants if we were not there to navigate the system for them.'
The last 3 years have been exciting challenging but most importantly great fun. I have worked with and met the most amazing people so I just wanted to say a huge thank you to everyone I've worked with and those that have supported me along the way. pic.twitter.com/6DttP3guhx

— Vidisha Joshi (@VidishaJoshi1) August 21, 2019
As managing partner, Joshi led Hodge Jones & Allen in its transition to an Employee Ownership Trust in a John Lewis-style arrangement.