The solicitor-general has revealed that he considered the possibility of a City levy to fund legal aid shortly after he was appointed justice minister last year.
Alex Chalk QC MP made the revelation at a Conservative party conference fringe event yesterday on the role of justice in the government's 'levelling up' agenda.
During Q&As, an ex-City lawyer said revenue at his former firm was over £1bn and partnership drawings were £2m per partner. The attendee wondered if there was a case for a percentage of those 'extremely high' drawings to be redistributed to legal aid, even if it was on a voluntary basis. 'I'm passionate about justice. I've seen the upside of the fence,' he told the event.
Chalk replied: 'When I first took on the role in February, before the pandemic, that was exactly what I was thinking about.' The Cheltenham MP moved to the Attorney General's Office this month. However, he said there were 'no particular plans in that regard'.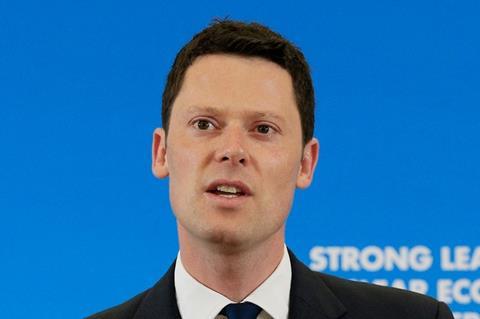 In 2015 Michael Gove as lord chancellor suggested that the 'richest' in the legal system should plug the gap in provision created by cuts to legal aid.
Chalk told yesterday's event that it would be a mistake to assume lawyers at large City firms were 'sitting there counting all their cash and do not care what's going on'.
Last week shadow justice secretary David Lammy MP told the Labour party conference that he would introduce a national pro bono target, which would require City firms to do at least 35 hours of pro bono legal services per lawyer per year to be eligible for government contracts.
James Sandbach, director of policy and external affairs at pro bono charity LawWorks, told yesterday's event that leveraging more pro bono, particularly from the City, involved treading a delicate line.
'Once you make pro bono compulsory, it ceases to be pro bono. There are levers that can be pulled to incentivise pro bono, to encourage it, to make it more worthwhile to do… But you could end up with unintended consequences – firms providing less pro bono because the state intervenes too much,' Sandbach said.
Yesterday's event was organised by the Law Society, Bar Council, All-Party Parliamentary Group on Legal Aid and LawWorks.