General counsel are increasingly turning to social media to decide which law firms to hire for external advice, a study of legal directories suggests.
Six in 10 GCs consult directories before appointing a firm, according to research by a legal PR agency. However, Jim Neath, former associate GC at BP plc, suggested other sources of information and social media are more diverse than directories.
Neath said: 'There is nothing like actually exploring real legal challenges with people - being able to sit down and ask, "Have you encountered a legal problem like this?" The interaction is crucial. The lack of interactivity means they'll continue to come under pressure.'
The report states that arenas where senior in-house lawyers share information on external counsel and the deals struck on service would trump referring to directory rankings and market write-ups.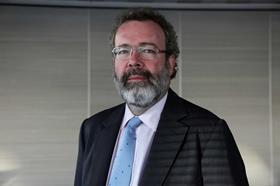 However, directories continue to be useful, the report by MD Communications suggests. Stephen Denyer, former global markets partner at magic circle firm Allen & Overy, says directories are important for entering new markets.
Denyer, who is now director of strategic partnerships at the Law Society, says: 'We valued rankings if trying to demonstrate we were of the same quality as Clifford Chance or Freshfields in Germany. They are important.'
The report says directories are more commonly used to validate GC decisions to use known firms. Price, service models and fee options are mentioned in client comments.
Brad Duncan, GC at the Carbon Trust, an environment consultant, said he uses his own experience and an educated guess based on information provided by directories to work out price. 'I understand that costs are tricky in terms of including them in the information about firms - firms don't want to disclose this kind of information and it's too subjective. It's a sensitive area. But I can glean the level of costs from the provision of other information - where they have offices, their approach, their business model and the blurb for each,' he added.
MD Communications spoke to 221 lawyers and business development professionals for the research.