The government says it is recruiting more judicial office-holders to cut waiting times for tribunal hearings, as it tries to stem mounting criticism of delays.
But one advice bureau based in Ipswich, where clients are experiencing lengthy delays, has already expressed doubts about the Ministry of Justice's assurances.
The ministry has been asked by Ipswich MP Sandy Martin (Labour) if it would allocate additional resources to reduce the waiting time for a tribunal hearing for employment and support allowance in the town.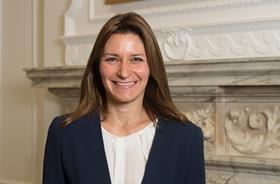 Responding last week, justice minister Lucy Frazer said her department, in the last 12 months, had allocated seven judges to Ipswich as a primary or secondary venue, plus two medical members and two disability qualified panel members. Six staff have been deployed to clerk the Social Security and Child Support (SSCS) hearing venues in Ipswich, Kings Lynn and Norwich. An additional member has joined this week to 'facilitate' additional hearings to be held in Norfolk and Suffolk, subject to judicial availability.
Frazer acknowledged there are delays in the system and said the department is recruiting more judicial office holders to increase capacity and reduce waiting times for appellants. In the SSCS jurisdiction, 225 new medical members have been appointed and 119 disability qualified members were recently recruited. Frazer said the system would also benefit from the 250 fee-paid judges and 100 salaried judges being recruited across tribunals more widely.
Despite Frazer's assurances, Ipswich Disabled Advice Bureau told the Gazette that PIP (personal independent payment) and ESA (employment and support allowance) waiting times, from the date of lodging the appeal to the tribunal hearing, have crept up from 16 weeks to around 26 weeks over the last six months.
Colchester and Ipswich PIP and ESA cases will now be heard at Ipswich Magistrates' Court after a nearby Colchester facility, which also housed the industrial injury tribunals for Suffolk and Essex, closed last month. Given the Ipswich venue has not been enlarged, the bureau warned that appeals could potentially take twice as long to get to a tribunal hearing.
The bureau said: 'We have already noticed as a result of the re-scheduling having to be carried out by the HM Courts & Tribunals Service Administration Centre in Birmingham, due to this change (and others) the number of our clients who have had tribunal hearings in the last six weeks has reduced by about 50%.'
The bureau also felt that HMCTS and the Department for Work and Pensions have been fully stretched over the past couple of months. 'Twice in the last month, all tribunals on a certain day were cancelled on the day that they were due to take place in Ipswich as there was no panel judge available. On one of those days we had five clients with a tribunal hearing listed,' it said.