A Midlands firm that once rewarded staff with extra unpaid leave has entered administration after the breakdown of a deal to settle debts. According to a notice placed in the London Gazette this month, DBS Law Limited appointed administrators on 9 October.
A spokesperson for the firm said it remains open for business and a buyer has already been lined up to acquire the practice, which has offices in Birmingham and Nottingham.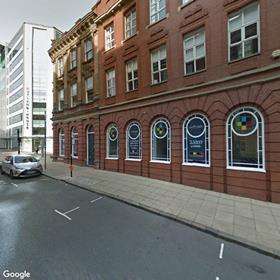 Documents filed with Companies House confirm the administration came following the failure of a company voluntary arrangement designed to pay creditors owed money by DBS.
The Gazette understands the appointment of administrators was made weeks after the suspension of one of the firm's directors, Davinder Singh Bal, admitted 1997, following a hearing at the Solicitors Disciplinary Tribunal.
Bal was alleged to have allowed a shortage of more than £100,000 to exist upon the client account of DBS law Ltd as of 30 October 2015, which remained unremedied at least a year later. It was also alleged that over the course of almost four years, DBS Law received payments of commission worth £154,000 in relation to the referral of clients from a claims management company. Bal was alleged to have approved correspondence to clients which contained inadequate information concerning their entitlement to payments of commission.
All these allegations were found proved and the tribunal imposed the one-year suspension to commence on 19 October, with an additional costs order of £10,386. Dal's practising certficate will be subject to restrictions for a further three years.
The final SDT judgment has yet to be published, and Bal will have 21 days from its publication to appeal the decision.
The 47-year-old has been appointed as director at 34 different companies, according to Companies House.
His DBS firm had built a high profile in the Midlands, supporting a number of good causes locally and even creating its own television channel.
On a national scale, the firm also came to prominence five years ago by announcing its entire staff would have their hours reduced by two and a half hours a week, while keeping the same salary.
Under an 'aggressive' expansion strategy announced in 2013, DBS acquired Hearne & Co in Birmingham and Andersons in the east Midlands.
The firm achieved Legal 500 status, was twice named in a Sunday Times list of best companies to work for, and was three-time nominee for law firm of the year at the Birmingham Law Society annual awards.
Having posted £5.4m turnover in 2012/13 and increasing staff numbers to 100, the picture had changed in recent years, with headcount down to 55 in the 2016/17 financial year.
A notice to terminate the CVA, dated 11 October 2018, said the firm had been making regular payments to creditors as prescribed in the agreement, but had recently been experiencing difficulties and had no alternative but to enter administration.
The document listed 26 creditors owed around £684,000 but which had yet to submit a proof of debt form. The biggest creditor in this group was HM Revenue & Customs which is owed around £281,000. A full statement of affairs has yet to be published by administrators Eric Walls and Wayne Harrison of north-east firm KSA Group.