Top-200 firm Mishcon de Reya has told its staff they are free to work where and when they like – provided clients' needs are catered for.
The firm's managing partner James Libson last week wrote to all 1,000-plus staff to commit to an entirely flexible working pattern for everyone whose job does not require them to be in the office.
Staff will no longer have to gain approval from line managers to work from home having been told they are 'trusted members of the Mishcon family'.
'It is not our business how you organise your working time,' said Libson. 'Work from Holborn (when we can) or Halifax, deal with your emails at 6am, 10am or 9pm, spend time with your kids when they get home from school, head out for a run at 11am, walk your dog at 3pm – do whatever works best for your life.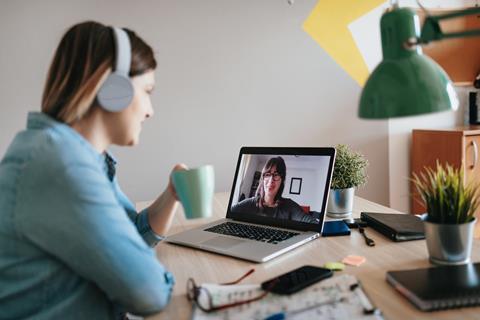 'As long as clients' needs are met and your colleagues are not adversely affected, you will be trusted to be responsible and to deliver what is expected of you.'
The email acknowledged that certain roles have less flexibility in some aspects – front of house jobs for example – but even here there will be more freedom over shifts and days of work.
Libson also stressed that a permanently dispersed workforce would do 'significant damage to our business', and that certain aspects of the job could not be achieved solely by everyone being at home all the time. 'There is value in collegiality, socialising, serendipity, team building, thinking that is better achieved when we are together.'
The new flexible working policy became public in the same week as the government admitted that guidance urging office workers to stay home will remain in place until 21 June at least. This will be the moment when social distancing restrictions are removed, subject to a review of the successful reduction in coronavirus transmissions.
Mishcon is the latest law firm to permanently change its flexible working approach ahead of the end of any lockdown. International firm Taylor Wessing has said staff can work from home up to half of the time once the pandemic has passed, while magic circle firm Linklaters has pledged that staff can work remotely for 20-50% of the time, as long as teams are told in advance and operational roles are fulfilled. Global firm Norton Rose Fulbright has also created a hybrid working policy across Europe, the Middle East and Africa which will allow partners and staff to work from home up to half the time.