The Solicitors Regulation Authority has warned that it will come down hard on firms that take on payment protection insurance (PPI) claims that people could have conducted themselves.
Last year the SRA issued a warning notice to firms that fees above 15% of client damages would likely be considered by the regulator to be unreasonable. However, a thematic review published by the regulator yesterday shows that four out of five firms are routinely charging fees of more than 25%, with some charging as much as 50%. The government's Financial Guidance and Claims Bill, currently going through parliament, is likely to impose a 20% cap.
The regulator acknowledged that firms 'can play a role' in handling complicated or time-consuming claims. However, those unable to demonstrate that they acted in their clients' best interests could be punished.The review identified a claim worth more than £25,000.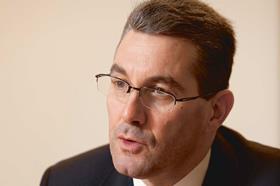 Paul Philip, SRA chief executive, said: 'In the majority of cases, PPI claims can be handled in a fairly straightforward manner by members of the public themselves without attracting a fee. We expect solicitors to always advise their clients accordingly. Seeking professional support for more complicated cases is appropriate, but the fees charged must be proportionate to the work actually involved.'
He added: 'Where firms are unable to demonstrate that they are acting in the best interest of their clients, including in justifying the fees they charge, we will consider whether there is a need to take regulatory action.'
The regulator's review found that most firms informed clients at the outset that they could make a claim themselves. Firms generally had processes to check that claims management companies were sourcing clients appropriately.
The SRA found an 'historical example' of cold-calling, which is banned. Eight firms have been referred in to the regulator's disciplinary process over 'serious poor practice'. In light of the proposed government cap and 'likely further shrinking' of the PPI market, the SRA says it is not planning additional proactive regulatory action or a further review.