The Law Society has welcomed the Legal Aid Agency's decision to amend a rule that was introduced to vanquish 'ghost' solicitors but risked discriminating against practitioners with childcare responsibilities.
Under the agency's 2017 crime contracts, duty solicitors must carry out a minimum of 36 court hearings and police station attendances in a rolling 12-month period. However, to stop firms from paying solicitors to use their details as 'ghosts' to obtain additional slots, duty solicitors are required to carry out 14 hours of contract work per week from the office for which they derive their rota slots.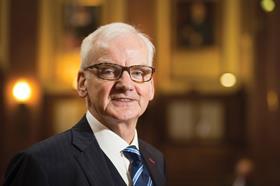 A survey carried out by the London Criminal Courts Solicitors' Association last year highlighted a risk of unlawful discrimination.
Following discussions with the Society and practitioner groups, the agency has amended the contract.
From 23 July, the requirement will include Crown court advocacy, very high cost cases, cross-examining a witness under section 38 of the Youth Justice and Criminal Evidence Act 1999, privately paid defence work that would count towards the requirement if it were funded under legal aid, and armed forces legal aid work. A flexible approach will be adopted in rural areas which have insufficient duty work.
The agency's decision has been widely praised. The Society said the rule was 'far too prescriptive' and the concessions are a 'step in the right direction'.
Great work by the Law Society on this; this was not an easy issue and these changes will help all our members. It was great to work with @TheLawSociety on this and it shows how effective @CrimeSolicitors and @TheLawSociety are when working together ! Now on to the next issue... https://t.co/Go8ekcPNnP

— CLSA (@CrimeSolicitors) June 29, 2018
Joe Egan, Society president, said: 'At the outset of the contract we had anticipated that this rule was going to be used to remove "ghosts" from the duty rotas, but not to penalise genuine duty solicitors working two days a week who are unable to work additional hours due to caring responsibilities.'
Chancery Lane will continue to monitor the impact of the changes, Egan added.