A law centre solicitor is 'shocked and appalled' to come across a question she believes requires her essentially to prove to the Legal Aid Agency that her clients are not clever enough to represent themselves in court.
Heather Reilly, a social welfare solicitor at Wiltshire Law Centre, was asked 'how capable is the client of presenting their case effectively?' while doing a merits assessment on the agency's client and cost management system to extend a cost limitation in a housing case. Guidance on what information should be included states that the solicitor must provide information on what the client must do to present the case; information about the client's education may be included.
Reilly says she has never come across this question and feels uncomfortable about asking clients to provide evidence of their lack of education.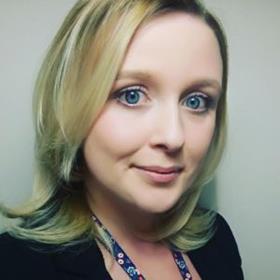 She said: 'Solicitors train for this particular work which is why people, regardless of their education level, use us in proceedings. I consider myself to be a relatively intelligent human being, but that doesn't mean I can perform my own surgery or build a space rocket. Why? Because that is not what I studied and trained for. It applies to legal proceedings too. All walks of life will use a solicitor at some point; we cannot expect accountants to conduct their own divorces, or meteorologists to write their own wills.'
She said the question 'feels unnecessarily discriminatory and derogatory. If you are of low income seeking to defend possession proceedings, you should be awarded legal representation to give you a fighting chance of keeping a roof over your head'.
Reilly points out that someone on the autism spectrum could have highly technical skills but not the social ability to debate in a courtroom. 'We've had highly intelligent clients with severe mental health problems that would not be able to conduct themselves in a courtroom due to their anxiety,' she said.
A spokesperson for the Ministry of Justice said the question has existed since the Legal Aid, Sentencing and Punishment of Offenders Act came into force in April 2013. It is sometimes triggered when a provider amends or removes a proceeding from an application.
On Friday the agency tweeted a clarification on CCMS requirements if providers believe a question should not have appeared in their legal aid application:
Clarification on CCMS requirements and what to do if you believe a question should not have appeared in an application you are making #legalaid pic.twitter.com/YRUsHgJ7vx

— Legal Aid Agency (@LegalAidAgency) March 16, 2018
Reilly believes the question is another step towards legal aid being intentionally abolished. She said: 'The lack of access to justice is already a national disgrace, legal aid has been cut, courts are being closed and fees can be extortionate.'