International firm Kennedys has set up a technology spinoff designed explicitly to help insurance clients resolve legal issues without lawyers.
Kennedys IQ will enable clients to manage their own claims in less time, at a lower cost and with better outcomes, the firm said today. Kennedys developed a number of software tools in the past decade and the new limited company will provide machine-learning tools and data-powered analytics to clients. It says it has recruited around 30 lawyers, technologists and claims experts for the venture.
Richard West, partner and head of the Kennedys innovations group, said: 'We can see that the future of legal services is not just about legal advice; rather, we are expert strategic advisers who work with clients to optimise their businesses.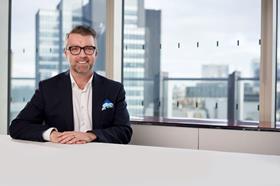 'IQ Platform offers huge potential for development, and Kennedys IQ will help us create an agile environment suited to the incubation of software product-based businesses and consultancy services.'
West acknowledged that, while it seems counter-intuitive to give clients the tools to handle legal work themselves, he insisted the long-term strategy has support across the firm.
'We create much longer and deeper accounts with clients,' he said. 'It is right we have received half the litigation but we are much more likely to retain that contract with the client. Our market share has grown: we have not modelled our business on large swaths of attritional litigation and these changes won't have a massive effect on our [legal] business.'
The Kennedys IQ Platform pulls together multiple data points from Kennedys, clients and external sources and then uses artificial intelligence and machine learning to uncover claims trends and best practice, as well as insight into how the client's business is performing, what its competitors are doing, and what trends are emerging in the industry.
Clients can switch on up to six smart tools to automate or manage the day-to-day claims process: an incident manager, fraud detector, defence lawyer, portal manager, settlement negotiator and recovery manager.
Mike Gilpin, formerly director of IT, has become Kennedys IQ's commercial director, with Karim Derrick moving from head of R&D to product and innovation director.
Kennedys Law LLP has 2,000 staff worldwide based in 38 offices.