A trade union specialising in representing the lowest paid and most marginalised workers has opened a recruitment drive among lawyers to tackle what it says is the sector's 'poverty pay'. Legal Sector Workers United (LSWU), an arm of trade union United Voices of the World (UVW), said it would represent all in the legal sector from cleaners and administrative staff, to trainees and practising barristers and solicitors.
United Voices of the World (UVW), registered in 2014, represents low paid, often outsourced, staff. Its 2,000 members include security guards, receptionists and cleaners at the Ministry of Justice who went on strike earlier this year demanding the London living wage. It has also claimed victories on behalf of cleaners at the London School of Economics (pictured).
In an announcement today, LSWU said the legal sector is 'riddled with poverty pay and huge wage inequality'.
The announcement claimed the support of veteran human rights campaigner Michael Mansfield QC of Nexus Chambers. Mansfield the initiative is 'long overdue'. He recalled: 'I was involved in an earlier effort in the 1970s which was far less ambitious and did not survive. This has the advantage of a far wider constituency of workers who are constantly at risk of exploitation and marginalisation despite their critical role.'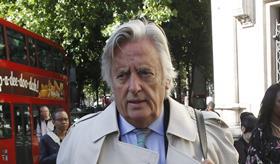 Jonathan Black, president of the London Criminal Courts Solicitors' Association (LCCSA), also voiced support. He said: 'I welcome the launch of this organisation which will seek to bring about a common purpose across the legal professions and beyond. The law may be broken, but it can be fixed by ensuring the voices are heard, not only through the LCCSA but also through the LSWU.'
UVW membership fees start at £6 a month for people with a gross income of less than £700 a month. It states that it will reject membership applications 'if your job involves authority over other workers'.
A Law Society spokesperson said: 'Solicitors like anyone else in a free society are entitled to join a trade union.'