An immigration specialist faced potential legal aid contract sanctions after a £6.40 error triggered a government audit, it has emerged in a report out today warning of the dangers of an immigration advice 'drought'.
Extensive research conducted by Dr Jo Wilding into the supply side of the immigration market highlights several problems that have contributed towards the drought, where there appears to be supply but clients cannot access advice or representation.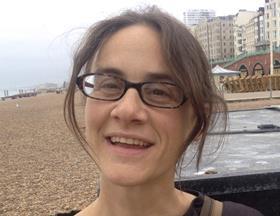 One issue is the Legal Aid Agency's auditing and quality control process. Practitioners told Wilding that one audit triggers various extra audits and contract sanctions. Minor errors in the 'core testing' of a random sample of files can mean firms having to 'self review' files, followed by another audit and a contract notice. Contract notices require firms to significantly improve performance in a highlighted area of work in the subsequent six months. Providers could be stripped of their contract if they receive three notices.
Wilding says one provider had to self review 1,200 files. Another had to self-review 50 cases, was issued a contract notice and had a follow-up audit, 'all triggered by an error worth £6.40 because a caseworker had billed travel costs from home instead of the office'.
Wilding says interviewees did not question the agency's duty to audit. However, practitioners spoke of a 'zero tolerance of human error', a relationship that was 'hostile' and 'another, who had just given up their contract, described it as "like an abusive relationship"'.
The additional unpaid time that providers spent dealing with the agency's online billing system, CCMS (client and cost management system), and the associated frustration and stress, was the 'single most significant problem for providers, and a real threat to survival for some who felt they were already "on the brink" because of the fee cuts', the report says.
Wilding previously worked on a report commissioned by the Solicitors Regulation Authority that looked into the quality of advice provided to asylum seekers. Today's report, funded by The Joseph Rowntree Charitable Trust, will be unveiled at Garden Court Chambers in London.