Legal aid lawyers will be paid to help the government test early and late sittings in civil and family courts. The Law Society and practitioner groups were told about the 'pilot participation fee' at the latest meeting of a civil contracts consultative group in January.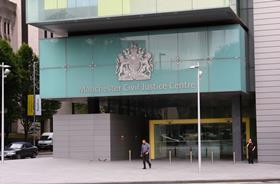 Flexible court hours will be piloted for six months at Brentford County Court, in greater London, and Manchester Civil Justice Centre.
Minutes for January's meeting, published yesterday, state that HMCTS decided to make the fee available to publicly funded practitioners. The fee would be administered by the Legal Aid Agency but funded by HMCTS.
An independent evaluator has been appointed to evaluate the pilots, which will report back in 'early' 2020. An evaluation advisory group, comprising 'external' stakeholders, the LAA and 'delivery partners' will oversee the development of the evaluation framework.
The minutes state that the pilot will cease completely after six months and 'no further decisions would be made' until the evaluation report is published.
Officials at the meeting were told that even though participation in the pilots is voluntary, a legal representative would be forced to opt in if a client wanted their case heard early or late. They were also told that private clients should have the option to pay if they wish to attend court out of hours, which would indicate how many clients are willing to pay an extra fee to attend court.
The Ministry of Justice announced the Brentford and Manchester pilots last year. But the department decided not to pilot flexible hours in criminal courts after a backlash when the idea was floated (and later postponed) in 2017.
The civil pilots are expected to start this spring, when the two courts will sit outside the traditional 10am-4pm hours. Details of what cases will be covered by the pilot are still being considered. Further details about the participation fee are expected to be published next month.