Technology can take care of the proactive communication that conveyancing solicitors are not always good at doing, the co-founder of a property law firm has said.
Nearly two years after setting up conveyancing practice When You Move, founders Simon Bath and Peter Goodman are now preparing to unveil a property transaction platform which they believe will provide the necessary 'plumbing' between all the parties involved in a transaction - the introducer, the client and the solicitor.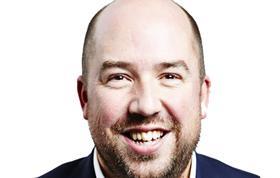 The platform, which includes a bespoke app, will be able to send automated updates to parties based on solicitors' actions.
Bath explains: 'The whole problem with conveyancing is the lack of transparency and that dead time where [for example] nothing is happening for two weeks. Solicitors become the bad person in that. [What] the solicitor has not done is not been proactive in communicating. Let technology do that for you.'
The Watford-headquartered conveyancing practice, which opened for business in January last year, is now known as WYM Legal. When You Move is the technology firm that will operate the new platform.
Bath says four firms, 'ranging from very large to medium-sized', have been invited to join the platform. The business is in talks with a fifth firm. However the platform, Bath stresses, will operate differently to a panel.
He said: 'Every panel solution out there is a product that drives price as low as possible. It also means the solicitor, being on the panel, cannot really charge the amount they need to, to offer a first-class service.'
Firms using the When You Move platform will be able to set their own fees.
When asked about When You Move's fee, Bath says the business 'is still working on a figure', but that it will be about a quarter of what a standard panel management company would charge.