Listed London firm Gordon Dadds has announced that profits more than doubled in the six-month period in which it floated on the stock exchange.
The Gordon Dadds Group has grown quickly through a series of acquisitions and started trading on the AIM exchange in August.
The firm today said profit before tax in the six months ending 30 September increased year-on-year from £280,000 to £580,000. This takes account of 'exceptional items' and partners' profit shares of £2.653m. Revenue increased by 14.5% to £12.9m in the first six trading months of 2017.
The flotation raised £20m for working capital and expansion and the firm says it has a 'significant pipeline' of potential acquisitions. Shares were trading today at 141.5p per share, marginally up on the offer price of 140p.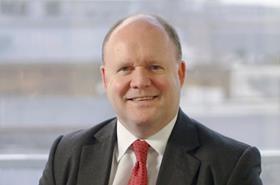 Adrian Biles (pictured), chief executive, said the group has traded to expectations through a period when sectors of the market have been hesitant given uncertainty over Brexit.
'We expect that the pace of change in the legal sector will accelerate as the desire for firms to release their partners' capital increases,' said Biles.
'Any downturn in the economy or substantive increase in bank lending rates will generate further opportunities for both corporate and lateral profitable expansion. The platform and strategy for growth that the board has put in place means the company is exceptionally well placed to take advantage of this ever-growing opportunity.'
The Gordon Dadds statement is one of a flurry of stock market announcements from law firms which have taken the option of going public.
City firm Gateley – the first UK law firm to float on the stock exchange – announced that profits for the six months ending 31 October are expected to 'in line' with that achieved last year.
In a trading update posted yesterday, the firm said activity levels have been 'robust' and revenues are expected to be up 10% over the six months. Staff numbers have risen from 717 to 763 over the last year.
Martin Ward, chief executive, said: 'Whilst we remain focused on seeking further acquisition opportunities, our ability to achieve organic growth by attracting talent and recruiting into growing service lines places us in a strong position for the second half of the year.'
Meanwhile, national firm Keystone Law started trading on the AIM London Stock Exchange yesterday and saw its value rise by over 20%, from 160p to 196p a share, in the first few hours of trading.
The net proceeds of the placing will go primarily to pay back loans to existing shareholders, with the rest used to support organic growth, the firm said.