Top-40 firm Fieldfisher has confirmed it has issued legal proceedings against litigation specialist Stewarts Law over the handling of a personal injury case.
Bristol-born lorry driver Michael Howe, now 70, was represented until last year by Stewarts in a claim against the Motor Insurers Bureau following a road traffic accident in France ten years ago.
Howe was left paralysed following the crash but has struggled to secure compensation ever since and was told last month by the Court of Appeal that his appeal had been dismissed.
By the time of that hearing, Howe was represented by Fieldfisher, who applied for permission to amend the grounds of appeal, amend the particulars of claim and for permission to appeal in relation to amended material.
In a judgment formally reported this week, Lord Justice Lloyd Jones expressed his sympathy for Howe but said he was bound by rules on limitation and that three relevant deadlines had been missed. The judge noted that the application of a French five-year limitation would not cause undue hardship, and he could not allow new points to be raised as that would represent 'an act of extreme indulgence'.
Jones added: 'For Mr Howe there has been a decade of paraplegia without proper resolution of his claim. I cannot, however, allow my very real sympathy for him to cause me to make an order which does not reflect the applicable legal principles or to exercise discretion on that sympathy alone.'
The judge said it would be difficult to allow an action to proceed when Howe has been represented since an early stage and no action was commenced within either three, five or six years – the length of time allowed by various statutes in different jurisdictions.
Fieldfisher head of personal injury Jill Greenfield, who took over the case from Stewarts last year, said the lorry driver now stands to secure no compensation and potentially be hit with a six-figure legal bill.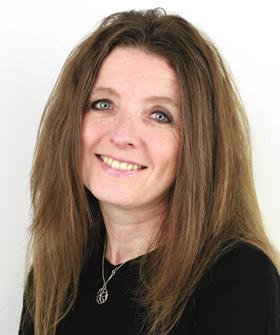 She confirmed proceedings have been issued against Stewarts Law, with the case run by senior associate Dushal Mehta and Elizabeth Ann Gumbel QC appointed as counsel.
Greenfield added: 'Mr Howe is in an incredibly difficult position. What should have been a fairly straightforward claim for compensation has ended up in the Court of Appeal ten years later.'
'Mr Howe, an extremely vulnerable man, has been left with no financial support for his disability following the accident and now faces a costs order against him amounting to hundreds of thousands of pounds.'
Stewarts Law declined to comment as proceedings are ongoing.