Yorkshire firm Minster Law has undergone a remarkable recovery by turning around annual £23m losses to record a profit.
The personal injury firm today reported it made a £2m pre-tax profit for the financial year ending June 2016. Turnover rose from £37.2m to £55.8m year-on-year and sales costs fell from £43.6m to £38.4m.
The firm has benefitted from acquisition by BHL (UK) Holdings Ltd from BGL Group, under the terms of which BGL agreed to write off the balance of an outstanding loan of £39.8m.
These accounts are the first published since that takeover, and reflect the extra cash pumped into updating systems and bringing in new technology to automate the claims process and reduce costs.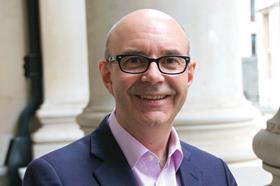 Managing director Michael Warren (pictured) said the increase in turnover was partly due to Minster settling cases more quickly, with a positive effect on fee income. The firm has also changed accounting policy to value only those cases where liability has been admitted in its work in progress.
The investment, said Warren, 'has provided us with the means to start our journey to transform Minster Law into an enduring and successful business that will lead the UK in claims services provision'.
He added: 'I am convinced that our sector is on the threshold of a revolution. I see this revolution as a good thing to be embraced, and I expect Minster Law to play a leading role.
'Our new owners fully support our strategy and I am hugely excited by our prospects for the next 12 months and beyond.'
Sales costs, which reduced 12%, are expected to be cut further over the next 18 months when the firm completes its relocation to one site in Wakefield, with 300 York-based staff moving as part of the change.
Warren said the new base will help to complete the automation initiative and ensure the firm is prepared if the next government revisits the idea of fixed damages for whiplash and an increased small claims limit. The first of these aims was shelved this week when the Prisons and Courts Bill was squeezed out by the upcoming general election, but many expect legislation to return in the summer.
'The justice secretary has made clear the government's desire to digitise much of the legal process, freeing up lawyers for more complex work,' said Warren. 'We welcome the government's approach and believe the legal sector needs to grip the opportunity provided by technology.'