Calling the pressures of dealing with the unprecedented number of children cases in the family justice system a 'crisis' is no longer apt, the president of the family division has said. Sir Andrew McFarlane today told lawyers for children that he will now talk about the 'workload challenge' instead.
Addressing the Association of Lawyers for Children Conference today, McFarlane said his predecessor, Sir James Munby, was 'entirely justified' to call the impact of the rising number of cases in the family court a 'crisis'.
However, he said: 'I do not think it is helpful to those working in the system for the word "crisis" to continue to be used when, as is becoming clear, the rise in numbers represents a continuing open-ended situation. In addition, there has never been any suggestion that the higher numbers, as a single factor, indicates that the childcare sector as a whole is in "crisis". Indeed, the rise in the number of children who are now on the radar of local authority social workers might well suggest that, rather than being in crisis, the system is functioning properly.'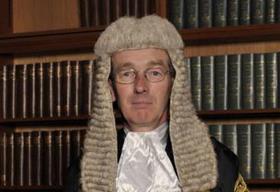 McFarlane is currently touring every senior designated family judge court centre in England and Wales, and has so far visited 10 out of 32. He believes everyone working in the system is 'attempting to work at, and often well beyond, capacity'. One judge told him that the workload and pressure are 'remorseless and relentless'.
McFarlane expressed concern that families are not being diverted away from court enough due to a failure in the pre-proceedings process set out in the Family Procedure Rules. He welcomed debate on whether the 26-week deadline to make a final order should be extended more often in cases where the child returns home or is placed with new kinship carers.
Summarising his address, McFarlane said: 'Whilst the use of the word "crisis" was fully justified in drawing attention to the developing situation in 2016, at a time when we did not understand what was occurring or why, that word is no longer apt as there is now a fairly clear and developing understanding of these matters and a set of strategies that are being developed to address the pressures in the system. In terms of the title of your conference I would therefore suggest '"Crisis" NOT "Crisis"'. In future I intend to use the phrase 'workload challenge' to refer to the acute difficulties that we are all currently facing.'