Government proposals to merge duty schemes in Wales will cause delays prompting to suspects changing their mind about obtaining legal advice, a law firm director has warned.
The Legal Aid Agency is consulting on merging the Mold and Hawarden, and Wrexham court rotas following a request from HM Courts & Tribunals Service to help with the efficient running of the court service in the North East Wales local justice area.
The agency has outlined three options. The first is to merge the two court duty rotas so that duty slots are shared across all providers that qualify for the two schemes. The police station rotas for Mold and Wrexham police stations will remain separate. Option two is to merge Mold and Hawarden, and Wrexham duty schemes for court duty work and police station matters. The third option is to leave existing arrangements as they are.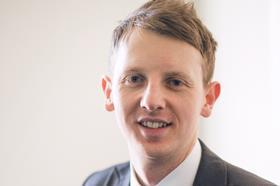 Solicitor-advocate Ian Barnes, director and head of the criminal and regulatory team at Wrexham firm Allington Hughes, said solicitors have been concerned for a while since the Mold and Wrexham benches were merged.
Highlighting practical difficulties, he said: 'For example, those of us who are based in Wrexham, our busiest court day is a Wednesday when there is a GAP [guilty anticipated plea] and NGAP [not guilty anticipated plea] court. However, this is also the youth court day in Mold.'
Youth court is on a Tuesday in Wrexham, which could pose challenges for a duty solicitor in Mold who has a case in the GAP court, which also takes place on a Tuesday.
Barnes added: 'In terms of the police station rota, those of us on the Wrexham rota will only be required to attend Wrexham Police Station. If the rota was merged with Mold, Mold Police Station custody suite was closed a number of years ago, detainees from Mold area are therefore split between Wrexham and St Asaph.'
A trip from Wrexham to St Asaph police station will take an hour, Barnes said. 'This is particularly problematic when detainees are interviewed in the early hours of the morning which is a more and more regular occurrence,' he added.
Should the police be ready to interview a suspect, 'when a suspect is told that it will be an hour before a solicitor arrives, they are more likely to change their mind about obtaining legal advice', Barnes said.
The consultation closes on 30 June.