The dispute resolution forum seen as a model for England and Wales' online court has begun handling road accident claims in the first step to taking over 80% of all such cases in the province. The Civil Resolution Tribunal (CRT) in British Columbia, Canada, already handles condominium disputes and low-value money claims.
Shannon Salter, tribunal chair, revealed this morning that the online tribunal has now taken its first two MVA (motor vehicle accident) PI cases since extending its jurisdiction into this sector in April. The court has exclusive jurisdiction to handle claims up to $C50,000 (£29,600) under legislation passed last year to resolve a crisis at British Columbia's government-owned motor insurer.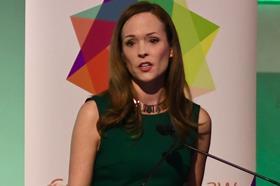 'To put it mildly, PI lawyers were quite displeased about this change,' Salter said. So far, the court has handled only two motor vehicle cases, both of which settled at an early stage. However it is now ramping up to take on 30,000 claims a year, the vast majority of which are expected to settle early.
This is one of the aims of the online tribunal system, which has been running for three years. It was designed to 'take the trial civil justice model and flip it on its head,' Salter told the Access to Justice and Technology Summit hosted by international firm DLA Piper today. Previously, the entire civil justice system was set up on the presumption that the case would go before a judge: 'But that is not true 98% of the time.' The online process starts with the presumption that the case is not going to end up in the tribunal, with parties passing through a voluntary negotiation stage and a mandatory mediation stage before they get to adjudication.
So far, only 6% of small claims go to tribunal, she said.
Although primarily online, Salter stressed that the court is available via other channels. However out of 11,000 disputes handled so far, fewer than 20 parties have asked not to use email, she said.