The government expects probation providers to offer monthly face-to-face meetings with offenders during the first year of supervision, the lord chancellor has told MPs concerned about the government's approach to rehabilitation.
The Ministry of Justice is looking at how to rebuild confidence in the probation system after acknowledging that providers such as community rehabilitation companies have faced 'significant challenges' due to unforseen changes in the types of offenders coming to court and the sentences they receive.
Probation services used to be run by 35 self-governing probation trusts, working under the direction of the National Offender Management Service. The then lord chancellor Chris Grayling decided to replace these with the National Probation Service, which would manage high-risk offenders and advise the courts, and 21 community rehabilitation companies (CRCs), which would supervise low- and medium-risk offenders and provide resettlement services to released prisoners.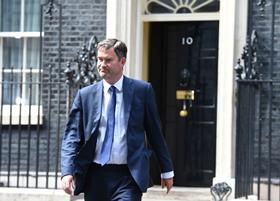 Responding to concerns raised by the House of Commons justice select committee in its Transforming Rehabilitation report, justice secretary David Gauke said the government 'continues to believe that the underlying principles of the Transforming Rehabilitation reforms were sound, and are determined to build upon lessons learnt and work towards more effective integration of private public and social sector providers in future arrangements'.
The ministry will end CRC contracts two years early. Gauke told the committee the performance under current contracts 'has not been good enough, for a range of reasons'. New arrangements will be introduced from 2020. However, Gauke said the government is 'taking steps to tackle poor performance in the short term including the introduction of new minimum standards so that all providers offer a minimum of monthly face-to-face meetings with offenders during the first 12 months of supervision;.
A full government response to the committee's report will be published next year, when further details of the government's probation plans will be announced.
Responding to Gauke's letter, Conservative Bob Neill MP, chair of the committee, said most of the government response is positive but the committee is worried that the ministry's Strengthening Probation, building confidence consultation does not go far enough.
Neill said: 'We are disappointed that the government has not taken up our recommendation for a review into the long-term future and sustainability of delivering probation services under the models introduced by the Transforming Rehabilitation reforms, including how performance under the TR system might compare to an alternative system.'