Legal expertise is one of the less important attributes for membership of company boards, according to a survey of directors.
When asked what attributes were viewed as most important, only 21% of respondents to an annual survey of directors by accountants PwC rated legal expertise as 'very important' – a lower percentage than for human resources expertise, racial diversity, marketing expertise and gender diversity.
The majority - 56% - said legal expertise was 'somewhat important', while 22% said it was 'not very important'.
Financial expertise, on the other hand, was regarded as 'very important' by 93% of directors.
A total of 863 public company directors in the US responded to PwC's 2014 annual corporate directors survey. Of those, 70% serve on boards of companies with more than $1bn (£0.61bn) in annual revenue.
Edward Craft, corporate partner at City firm Wedlake Bell, said that he was not surprised by the survey.
'Directors need to understand complex contractual documentation, but place great reliance on the company secretary, in-house legal function and external advisers to navigate through the detail.
'The English approach to the disclosure and management of conflicts, combined with the UK Corporate Governance Code's test of independence, makes it very difficult for an adviser to step across to becoming director of a company.'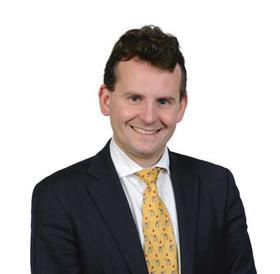 Craft (pictured, left), who is chairman of the Corporate Governance Expert Group of the Quoted Companies Alliance and sits on the Law Society's company law committee, said the UK approach was notably different to the US model, where lawyers are often encouraged to join boards of clients.
However, he said: 'In both the US and English environments, expertise in operating a business and in interpreting financial information are the priority.
'A board can always call on advice as to what a contract says or how to respond to a particular situation, but ultimately it is the directors who need to make operational decisions to run the business, and skills in running a business are, rightly, considered paramount.'
Craft added that because lawyers naturally perceive risk and are good at identifying the manner in which to navigate through complex issues, 'they may well have most to add at the point of strategic implementation rather than in board decision-making'.
Melanie Wadsworth (pictured, top right), corporate partner at international firm Faegre Baker Daniels, said there was a mistaken belief that legal expertise is as much an impediment as an advantage because 'inexperienced or less able lawyers sometimes hide behind the law to allow themselves to sit on the fence or say "it can't be done"'.