Days after the most senior family judge apologised to practitioners for delays and inefficiencies at the regional divorce centres, his outspoken predecessor has criticised HM Courts & Tribunals Service for being 'unable or unwilling' to resource them adequately.
Sir Andrew McFarlane, president of the family division, told family law group Resolution's conference earlier this month that the 11 centres 'have not worked well' and 'indeed, some, particularly Bury St Edmunds, Liverpool and Bradford have provided a wholly unacceptable service'.
This week McFarlane's predecessor, Sir James Munby, said the centres had become 'bywords for delay and inefficiency, essentially because HMCTS has been unable or unwilling to furnish them with adequate numbers of staff and judges'.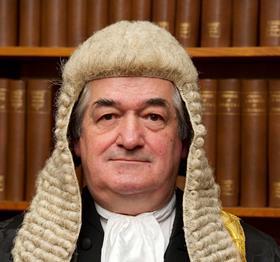 Munby made his comments at the end of a family court judgment, in which he was sitting as a High Court judge, in relation to applications to set aside decrees nisi and absolute in four 'defective' divorces.
On three occasions, he said, it was impossible to read the name of the deputy district judge or assistant justices' clerk who gave the special procedure certificate because the 'scrawled name' was illegiible. 'This is not good enough. Litigants and others have the right to know who it is who makes an order, gives some direction or gives a statutory certificate,' he said.
On two occasions, he continued, 'the assistant justices' clerk was too hard pressed to make the appropriate deletions on the certificate he (or she) was signing. Again, this is simply not good enough. This is an important document which should be completed carefully and properly.'
Munby concluded: 'What is revealed by two of the three of these cases that were handled by regional divorce units are other failings which I cannot help thinking may have been due, at least in part, to the same underlying problem: people under pressure if there are not enough people engaged to do the work are more prone to make error. The sooner the entire process of divorce is made digital from beginning to end the better.'
Last year the Gazette reported that couples were waiting up to 51 weeks to officially split. Delays at the country's biggest centre reached unprecedented levels in 2018.