Barristers should be paid directly for magistrates' court work, members of the junior bar have said, citing research suggesting a quarter of barristers face up to a year-long wait for solicitors to settle bills.
The Bar Council's young barristers' committee, in a report published on Saturday, says direct payment is 'the only viable solution' to the long-standing problem.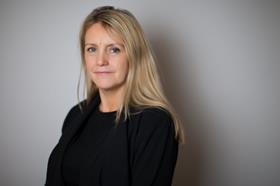 A survey conducted by a working group dealing with magistrates' court fees shows that, in many cases, young barristers receive 'significantly less' than mandated by the Bar Council's protocol for fee payments in the magistrates' court.
The voluntary protocol, drawn up in 2008, was agreed with the London Criminal Courts Solicitors' Association. It states that, in the past, some chambers were 'unwilling to offend solicitors who instruct more senior members of chambers regularly and, in some cases, put pressure on junior members to accept very low fees'. Problems also arise over the 'often excessive delays in obtaining fees from solicitors. Again, the perception has been that chambers are unwilling to press solicitors for the fees'.
Half of the 292 survey respondents had attended a hearing for which they understood they would not be paid at all. Nearly two-thirds were paid between one and six months after the relevant hearing; 24% were paid between six and 12 months afterwards. One in 10 were paid after more than a year.
The working group's preferred solution is for counsel to be paid directly for their work in the magistrates' court, emulating Crown court procedure. Following consultation with the Bar Council's remuneration committee, Criminal Bar Association, Legal Aid Agency solicitors, the committee said responses to the proposal have been 'mixed'.
The CBA today backed the committee's proposal.
Angela Rafferty QC, CBA chair, said: 'We all know talented and committed junior barristers who have left or are thinking of leaving. It isn't good enough to think that this is the way it has always been. The most economically vulnerable amongst us must be supported and protected. It is unacceptable that the most junior among us still face these problems. Heads of chambers and clerks have a duty to ensure that those who appear in the magistrates' court are paid and in good time'.