A compulsory levy on big City firms is not in the spirit of what pro bono means, the solicitor-general has said. Speaking to the Gazette on the second day of global pro bono week, Robert Buckland QC MP said pro bono comes naturally to lawyers and that he was 'not persuaded' the levy - mooted by former lord chancellor Michael Gove - is the right way forward.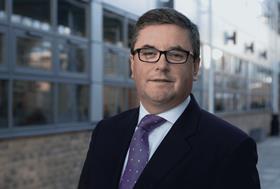 For over a year Buckland has been chairing a pro bono panel, which includes the Law Society, to provide advice and strategic direction to the attorney general's pro bono committee. He said the panel is still mapping out the areas where there are high and low concentrations of support, which will hopefully be completed by the time pro bono week comes around next year.
Buckland, who practised criminal law and planning as a barrister, was unable to provide 'hard and fast examples' of areas where there is little support. However, the South Swindon MP is 'pretty sure' there is little or no coverage in rural areas where there are many 'hard to reach' communities.
On the Bar Pro Bono Unit changing its name to Advocate, Buckland pointed out that being an advocate means giving a 'voice to the voiceless'. He said: 'Anything that [increases] the reach of the service will be a good thing.'
Looking ahead, Buckland wants pro bono to feature in the early days of legal study and professional qualification, and says he is struck by the work being done by university law clinics. The law does not have to be a 'dry and arid subject for academic discussion', said Buckland, who praised the clinics as a 'brilliant way to inculcate' law in students.
Buckland also chairs a panel on public legal education, which he will be discussing next week as part of events to mark the first Justice Week.