Two legal practices have joined a consortium of professional services firms that will offer a one-stop commercial dispute resolution service for small and medium-sized enterprises (SMEs). Members of the scheme, called Escalate, say it could crack the often-cited problem of small businesses' unmet need for legal services.
The law firms are north-west firm Bermans and south-east practice Moore Blatch. They have linked up with accountants PKF, Haines Watts and Price Bailey, legal expenses firm QBE Insurance and mediation service Flaxmans.
The firms claim they can remove barriers that currently prevent claimants from pursuing their cases, with no upfront costs, a focus on prompt settlement and fixed fees payable only on a successful outcome.
Escalate has two stages: the first stage runs for three months and involves trying to negotiate a settlement, using licensed corporate recovery specialists to encourage the defendant to settle without the need for litigation.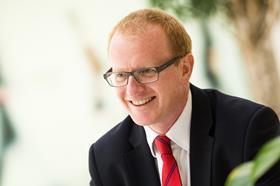 After that time, solicitors acting on a conditional basis will begin preparing for litigation with the back-up of costs insurance, with all fees and associated costs funded and paid on the client's behalf up to a High Court resolution.
The firms say there are no restrictions on the size or complexity of the projects the service can deal with, and they will take on cases going back up to three years, enabling businesses to recover monies they had previously written off.
Nick Harvey (pictured), a partner at Bermans, said the removal of upfront costs will see the scheme attract the kind of clients put off from pursuing litigation in the past.
'Pursing a commercial dispute has tended to be a costly, lengthy and risky undertaking,' he said. 'It's hardly surprising, then, that many businesses decide against making a claim and reluctantly write off what they are owed.'
The firms, who are looking to add to the pool of professionals involved, say clients can access Escalate knowing they have adverse costs insurance cover to avoid paying the other side's legal bills if they lose.
Solving the problem of unmet demand for legal services has long been a cause for concern among regulators. As far back as 2013, the Legal Services Board published the results of surveys of the small business community, which showed just 12% of legal problems resulted in a demand for advice from a solicitors.
The number of county court judgments against businesses has fallen sharply in recent years, official figures show, fuelling speculation that higher court fees are among factors preventing SMEs from going to court to recoup debts.
Last year the oversight regulator said insufficient competition in the legal sector was restricting choice, increasing cost and hampering innovation in the sector.