A rebranded alternative business structure owned by local authorities is not trying to compete with large private practice players, its executive director has told the Gazette.
LGSS Law Ltd, set up in 2015 by Cambridgeshire and Northamptonshire county councils, announced last month that it was changing its name to Pathfinder Legal Services. Client benefits listed on the firm's revamped website include 'cost-effective pricing compared to private sector law firms'.
Speaking to the Gazette, executive director Debbie Carter-Hughes was asked about criticism that the firm has an unfair advantage over private practice.
Carter-Hughes noted that Pathfinder is a Teckal company, enjoying an exemption under the Public Contracts Regulations 2015 allowing a local authority to establish a trading company without the requirement of a procurement exercise. Such businesses must do the bulk of their work for their 'parent' body.
Carter-Hughes said: 'We can only earn 20% of our income from external individuals. 80% of our income has to come from the shareholder organisations… If we were undercutting private sector to win all of the local authority work, that would be incorrect, wrong. We would be challenged on it.'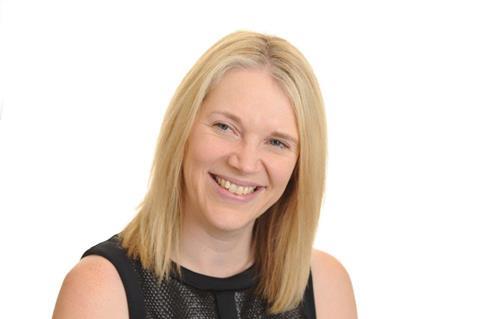 On whether the ABS sees private practice as its direct competition, she said: 'We don't see ourselves in that way. We see ourselves in the middle. We will still go out to private sector firms for big projects, big cases where we would not have that expertise. We see ourselves as assistance to the local authority where it's everyday legal work. The private sector may not have the same experience we have on very sector-specific legal things.
'What we would like to be seen as is an extension to the in-house team. If the in-house team gets too busy and need some help, we would like them to come to us. We do not want to compete with the big private sector firms. It's not our intention at all.'
Explaining the name change, Carter-Hughes said it felt like the right time to 'breathe new life' into the company. Earlier this year Northamptonshire County Council was split into two unitary bodies – West Northamptonshire and North Northamptonshire. The shared service between Cambridgeshire and Northamptonshire was dissolved. The board at LGSS Law decided to explore a new name and 'see if we could have a fresh start'.
The rebrand comes after a period of remarkable growth for the business. In 2018/19, the firm reported a £1.2m loss on turnover of £7.8m. Carter-Hughes described 2018/19 as a 'transitional year' for the company, which reviewed its practices, processes and share structure. For 2019/20, the company reported a £349,612 profit on turnover of £8,475,001, rising to £868,092 on turnover of £9,683,913 in 2020/21. Remote court hearings and client meetings during the Covid-19 pandemic meant the team were able to undertake more advocacy in-house and expand their client base.
Surplus profits, Carter-Hughes said, either go back into the firm or to the shareholders. 'Everything we have goes back into the public sector,' she stressed.
On the business plan, immediate priorities include 'settling in' new stakeholders West Northamptonshire and North Northamptonshire, and supporting staff in a remote working environment. 'In the medium term we would like to grow our external work and build that reputation as local authority experts,' Carter-Hughes said.