Confusion has arisen over the rules about holding deposits on behalf of property sellers after a high street solicitor sought clarification from the Solicitors Regulation Authority over a key proposal in the government's plans for improving home-buying.
The Ministry of Housing, Communities & Local Government said last year that it wants to test reservation agreements committing the buyer and seller to the purchase, to reduce the number of failed property transactions.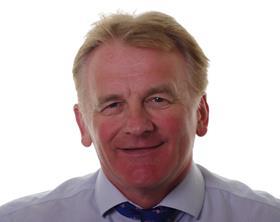 Solicitor Andrew Kerr, of Birmingham firm England Kerr Hands & Co, asked the SRA if a firm instructed by the seller could hold a reservation deposit in a similar manner to holding a deposit when contracts are exchanged.
The SRA told Kerr that firms 'should not hold reservation deposits for sellers, before a sale has been agreed. This is because the firms will not yet be providing connected legal services to the seller'. If this is the case, Kerr said, SRA-regulated solicitors would be at a disadvantage compared with licensed conveyancers. 'We could see law firms in effect being pressurised to join an alternative regulatory body for conveyancing or potentially calls for an alternative regulatory body for solicitors,' he said.
The Gazette asked the SRA to confirm at what point in the home buying and selling process it considers the sale to be agreed - whether it is when the seller has accepted the buyer's offer or when contracts are exchanged.
Commenting on the SRA's response to him, Kerr said there is a 'desperate need' to make the conveyancing process more efficient: 'Reservation deposits could give an important contribution to demonstrate a serious commitment and give reassurance to all concerned.'
In the letter to Kerr, SRA ethics adviser Karin Paulo, states that a firm acting for a developer may accept payment by instalments into the client account as the development agreement will be exchanged before the monies are paid and the firm will continue to advise the client about the performance of its obligations under the agreement. 'Here, there is a proper connection between holding the money and the provision of legal services.'
However when solicitors hold reservation deposits, their role is only to safekeep this money, rather than to provide connected legal services, the letter states.
The Council for Licensed Conveyancers, a specialist regulator, told the Gazette that it is a matter for CLC-regulated practices to determine the nature of the conveyancing services they provide, so long as they comply with the CLC's regulatory arrangements, particularly to act in the client's best interests and to hold client money safe.
A CLC spokesperson said: 'From the limited information we have to date we have not identified an immediate risk that the introduction of reservation deposits will breach the CLC's regulatory arrangements. This will be kept under review as more details emerge.'