Lawyers are happier with their careers than the average worker, but the increasingly footloose young are posing a big retention problem for legal employers.
These are among the key conclusions of a new survey and report by the Law Society, 'Rethinking legal career development: How to enhance returns on talent'.
Legal professionals in general find their careers rewarding, taking pride in the work they do, the report found. Some 62% of respondents said they are satisfied or very satisfied in their role, compared to just half of the general workforce, while three-quarters said they feel proud to work for their organisation.
So-called 'millennial mobility' is an emerging risk for employers, however. Some 35% of 25-34-year-olds said they are likely to change jobs in the next year, compared to just 26% of the overall sample.
Law Society president Andrew Caplen said: 'It is encouraging that - as a whole - legal professionals are more content with their careers than average UK employees. Despite many of the pressures facing the profession, a career in law remains a highly rewarding pursuit and a source of pride.
'However, we should not rest on our laurels. Those new to the profession have different career expectations to those who joined several decades ago.'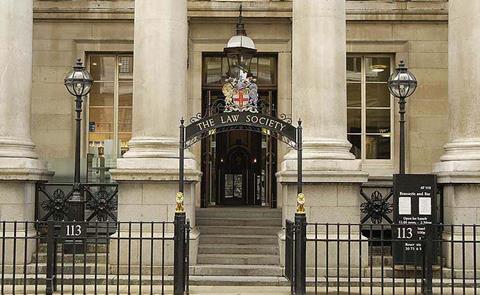 The report identifies a lack of engagement with strategic direction as a key driver of employee departures. Respondents less involved in making strategic decisions about the future of the business are more likely to move on. There is also split between older and younger respondents.
The report says this may reflect an increasing desire among 'Generation Y' to work for organisations with a wider societal purpose, other than financial success – and the willingness to leave if such purpose is not evident.
Performance management could also be improved in many organisations; almost one-third of respondents said they do not receive regular and constructive feedback on their performance.
Mark Griffin, head of Law Society Consulting said: 'Employee involvement in decision-making is a foundation of a successful company. It opens up lines of communication between top management and staff, helps staff better understand internal processes, encourages employees to act as internal consultants and ultimately increases their contribution to the success of an organisation.
'Organisations that don't embrace this are at risk of losing staff.'
Andrew Caplen added: 'To retain the best talent, it is important that firms make sure they have a sound performance-management process, where staff have regular opportunities for two-way feedback and there is a chance to work together on development plans to help achieve their goals.'
The research was carried out in October 2014 using 344 members of the Law Society's 'Insights Community' – an online panel of members with various legal backgrounds. The survey included respondents at all stages of their legal careers.