Police forces are not adequately equipped to handle the amount of digital evidence that is now generated, MPs have warned - as prosecutors are told they will have to consider any material that the police is holding which could affect the decision to charge a suspect.
The Home Affairs Select Committee, in a report Policing for the Future, says that reforms to the disclosure regime are clearly needed, but that issue 'is undoubtedly having an impact on the speed of investigations'. The committee says the disclosure challenge is 'also symptomatic of broader problems facing a police service which appears increasingly ill-equipped for the challenges of the digital age', which will require 'fundamental reforms to the structure, culture and workforce of policing'.
The committee says police officers are struggling to do their jobs with 'out of date' technnology. However, MPs say the biggest failing on technology is not funding 'but a complete lack of coordination and leadership on upgrading technology over many years'.
Meanwhile, from tomorrow, Crown prosecutors will have to follow a revised code of practice, requiring them for the first time to consider whether there is any material held by the police or material that may be available which could affect a charging decision.
Prosecutors will also have to take into account the degree to which a suspect benefitted financially from an alleged offence when making a charging decision. The CPS says this will help the court to recover assets such as homes, luxury cars, designer clothes, jewellery or money.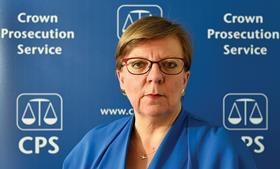 Alison Saunders, who will shortly step down as director of public prosecutions, said: 'The explosion in digital evidence seen in recent years has brought real challenges for prosecutors. While it can strongly support the case for prosecution, there must also be rigorous examination of any evidence that assists the defence.
'By revising the code, we are taking a practical step to support prosecutors with their duty to charge the right person with the right offence in every case. It is vital that defendants and complainants have trust in the criminal justice system and the public has confidence in the outcome of court cases.'