This month's acquisition of legal AI pioneer Kira Systems by US legal tech company Litera highlights the industry's shift from innovation to consolidation. Kira Systems' machine learning contract review and analysis software has transformed M&A due diligence, helping lawyers analyse large numbers of documents more quickly. It has also transformed the legal tech market, as the first of what is now a broad product category.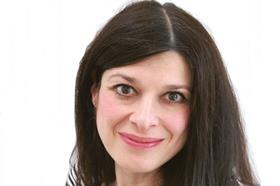 Kira's co-founder, Noah Waisberg, claims that this move will help Kira achieve global ubiquity. However a UK-based rival, Luminance, sees things differently. It last week offered a 'rescue package' for firms hit by what it said was 'the decision by Kira's senior management team to no longer operate in the law firm market'.
Luminance, whose major shareholder is Invoke Capital, founded by UK technology entrepreneur Mike Lynch, claims its AI software is used by more than 300 organisations worldwide.
Kira, founded in Toronto in 2011, says its software is used by more than half the Am Law 100 firms and 18 of the top 25 M&A practices. Its new owner Litera focuses on legal workflow technology. Based in Chicago, with offices in New York and London – and now Toronto – it has a global customer base and is on track to make $150 million in revenue this year, according to chief executive Avaneesh Marwaha.
Marwaha said in a statement that the acquisition of Kira would allow Litera 'to include advanced machine learning workflows into our transaction management platform. Providing lawyers with significantly expanded workflows to manage more aspects of the deal management process of higher quality. We are also incredibly impressed by the Kira team and leadership, whose expertise will be a strong addition to the Litera family. Overall, Kira enables us to provide total diligence for the transaction and deal management lifecycle.'
Following Luminance's press release, Waisberg tweeted that reports of Kira's death had been greatly exaggerated. 'Litera should help Kira get to ubiquitous use in law faster. 150 Kirans are going to Litera. Think it's a great step for Kira in law,' he wrote. Avaneesh Marwaha weighed in too: 'I don't know if opening @KiraSystems up to our now 800+ employees, 15,000 customers and 4 workflows qualifies as a disposal?'
The spat has brought Luminance column inches, although some coverage indicates that this may have contaminated Luminance's reputation, at a time when Lynch awaits the verdict of a High Court fraud claim brought by IT giant HP relating to the sale of his former business, Autonomy, and is fighting extradition to the US.
Meanwhile, private equity-backed Litera is expanding rapidly. Kira is its 12th acquisition in two years. Earlier this year it acquired Foundation Software, DocsCorp, Clocktimizer and Objective Manager. Litera last week announced its 13th acquisition – UK relationship marketing company Concep, which will become part of Litera's new Firm Intelligence division.
While 75% of Kira's employees will join Litera, Waisberg and co-founder and CTO Alexander Hudek says they are launching a new company, Zuva, which will develop machine learning software for corporates. As part of the transaction, Waisberg will spend 20% of his time as strategic adviser to Litera.
However Kira's sale provides further evidence that the lawtech industry is entering a period of consolidation after its frantic start-up era. What remains to be seen is how many AI-powered document review systems the sector can support.
This significant deal feels like closing a chapter. Kira Systems is the last of the original legal AI pioneers to be acquired. Every start-up wants to be the next Apple, but the journey to ubiquity that Waisberg referred to in the announcement is more often to be found by becoming part of a broader organisation than scaling up, which proved challenging even for Apple. The evolution of legal AI is a case in point. The legal tech start-up market is full of AI offerings, but the most successful scale-ups are no longer independent entities. The last couple of years have seen iManage acquire RAVN AI, Riverview Law becoming part of EY and ROSS Intelligence closing following a lawsuit brought by Thomson Reuters.
While the big corporations have resources to invest and a broad customer base, and significant deals such as this one have taken AI to the mainstream of legal technology, the risk is that consolidation in the space will outpace innovation.