Three-quarters of people who buy or sell a home are happy with the conveyancing services they receive, according to research published by the solicitors' regulator. However, Paul Philip, chief executive of the Solicitors Regulation Authority, says there is 'clearly room for improvement' on solicitors providing cost and service details.
IFF Research surveyed 1,501 people who had bought or sold a residential property in the past two years. Estate agents and personal recommendations were the most common methods for finding a conveyancing solicitor, but the regulator says people are increasingly shopping around, especially online.
Four in 10 respondents were aware of comparison websites for legal services; one in three of those compared providers. Cost and conveyancing specialism were cited as the two most important consideration factors when choosing a solicitor.
Among the 14% who were dissatisfied with the legal service they received, the most common causes for concern were solicitors being too slow and inefficient, poor communication and mistakes, typically in drafting contracts or errors in the property's title.
One fifth of respondents did not think their solicitor clearly explained the legal process. Three in 10 buyers and sellers could not recall being told how to complain about their solicitor if a problem arises.
Two in 10 people who bought a leasehold property do not remember being provided with any information on the length of the lease, service charges and other payments such as ground rent.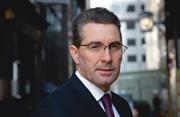 Philip said: 'Buying or selling a property can be daunting, stressful and complex, especially for first-time buyers. The research shows that most clients are happy with the service they get from their solicitor. But there is clearly room for improvement, particularly when it comes to providing the detail on cost and service that people are looking for. This report will feed into our thinking on what sort of information we want to see law firms publishing.'