Listed firm Rosenblatt plc has made a one-off £1m payment to its founder to stop him leaving the business, it emerged today. A trading update to the London Stock Exchange announces that Ian Rosenblatt received the one-off payment as part of his agreement to stay on.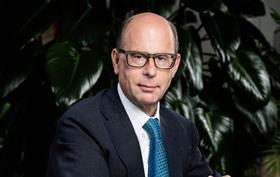 A restrictive covenant put in place when the firm listed in 2018 has been extended for an additional two years, running through to 2023.
According to the company's admission document, Rosenblatt entered into an agreement to be appointed as senior partner on a £500,000 annual salary. The agreement contained non-poaching and non-solicitation restrictive covenants for two years following termination of his employment, and a covenant preventing Rosenblatt from being employed, engaged or interested with any competitive business for 12 months.
The company said today that the terms of the new agreement are 'fair and reasonable' as far as shareholders are concerned.
Looking ahead to the publication of full-year results for 2019, the group said it expected performance 'in line' with market expectations and 'significantly ahead' of 2018 results.
Revenue growth was achieved through contributions from dispute resolution, litigation finance and the acquisition of corporate finance boutique Convex.
The firm said its corporate division saw reduced billings due to the impact of the cautious business environment caused by Brexit uncertainty. Revenue from this source is expected to be 'subdued', although the company insists that since the year-end, following the general election result, the number of transactions is beginning to increase significantly.
The company intends to pay an interim dividend of 3p per share for the six months to 31 December 2019. The amount of the dividend will be formally announced on 21 April 2020 and will be paid to shareholders on the register as at 1 May 2019. The total dividend for 2019 is therefore expected to be 5p per share.
Shares in RBG Holdings crept up 1% to 99.5p following today's announcement.