MPs will focus on non-disclosure agreements in the opening evidence session of a parliamentary inquiry into sexual harassment in the workplace.
Zelda Perkins, former assistant to Hollywood producer Harvey Weinstein, Mark Mansell, a partner at magic circle firm Allen & Overy, Tamara Ludlow, a partner at commercial firm Simons Muirhead & Burton, and Max Winthrop, chair of the Law Society's employment law committee, will be among the witnesses to appear before the Commons women and equalities committee on Wednesday.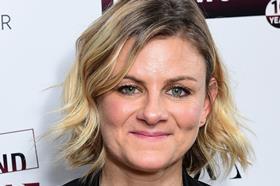 Non-disclosure agreements, sometimes referred to as 'gagging clauses', routinely feature in employment contracts to, for example, protect intellectual property, trade secrets or other confidential information such as customer details. They are commonly used in agreements reached between employers and employees when employment is terminated (known as 'settlement agreements'). However, there are concerns about the use of NDAs in sexual harrassment cases to potentially conceal improper, discriminatory or illegal behaviour.
The committee said it requested a copy of a non-disclosure agreement signed by Perkins from the law firms which hold it. However, the request was declined because Weinstein has refused permission to release it.
The committee decided to initiate a full inquiry following a one-off evidence session in January. Maria Miller MP, committee chair, said last month: 'Over the past few months there have been widespread reports of women's appalling experiences of sexual harassment at work. Our recent evidence session with legal experts, employee and employers' representatives painted a stark picture. Clearly much more needs to be done, both by government and employers. This inquiry is about identifying solutions. We need to change workplace culture, keep women safe and provide effective legal remedies. We also need to understand whether non-disclosure agreements are being abused by legal experts and employers to cover up wrongdoing.'