'Complicated' immigration rules have grown by 1,060 pages in nearly 50 years, says the Law Commission, which has been asked by the government to simplify them.
In proposals published for consultation today, the commission says the rules have become highly prescriptive, too long, complicated and difficult to follow. They have grown from 40 pages in 1973, when they were introduced, to 1,100 pages now. Senior judges have criticised them as being 'labyrinthine'.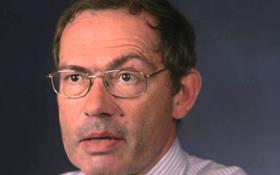 Nicholas Paines QC, law commissioner for public law, said: 'As the immigration rules have become longer, more detailed and more specific, they've also become more complicated and harder to follow for applicants. The Home Office has asked us to help put things right. Our proposals would introduce clearer language, and improve the presentation of the rules so they're easier to understand and follow.'
The commission proposes auditing overlapping provisions, making changes on two 'common commencement' dates a year and applying a uniform approach to the drafting style. Digital efforts to improve an applicant's experience include an initial route map, hyperlinks and signposting, interactive tools and application error alerts.
The commission also moots shorter, more general rules supported by 'non-exhaustive' or illustrative guidance to give caseworkers more discretion. The commission says simpler, more accessible rules could increase transparency for applications and lead to quicker decision-making by the Home Office. A simpler system that is easier to update could also reduce the number of appeals and judicial reviews.
The complexity of the rules was highlighted by the House of Commons home affairs select committee last year. Its 'Immigration policy: building a consensus' report pointed out that governments have passed 11 immigration acts in the past 50 years and made regular amendments to the Immigration Rules with little parliamentary scrutiny or public consultation.
The commission's consultation closes on 26 April.