Listed Australian firm Slater and Gordon has confirmed it intends to sue the successor company to Quindell over the acquisition of its professional services division.
In a statement to the Australian stock exchange today, Slater and Gordon said it has advised Watchstone Group PLC (formerly Quindell PLC) that it intends to bring claims arising from the the UK purchase of the division.
Slater and Gordon bought the legal services arm of Quindell in a £637m deal last year but the company's share price has since nosedived and the value of claims included in the purchase has fallen significantly.
The sale was due to see an initial £500m returned to Quindell shareholders, as well as future revenue from an estimated 53,000 industrial deafness claims.
Slater and Gordon said its share purchase agreement requires the company to notify Watchstone 'as soon as reasonably practicable after it has formed the view that it may have a claim'.
The Australian firm said £50m of the purchase price for the acquisition is held in escrow against warranty claims that may arise under the share purchase agreement.
If claims made under that agreement cannot be resolved prior to the release date of the escrow (29 November 2016), part or the whole of that amount may be retained in the escrow account subject to resolution of the claim.
In a statement to the London Stock Exchange, Watchstone PLC said it does not believe there are grounds for a claim to be brought and it will defend the claim 'robustly'.
The company said: 'Watchstone conducted a professional and transparent disposal process of the professional services division assisted and advised by leading specialists.
'In addition, Watchstone allowed SGH the opportunity to complete an extensive and detailed due diligence process with the assistance and advice of a similarly specialist team.'
Watchstone said it expects the escrow monies to be released unless it receives the opinion of a senior independent barrister stating that a claim is likely to succeed.
By midday, the Watchstone share price had fallen 26.5p (12.27%) on the day.
Slater and Gordon – timeline:
January 2012 – Slater and Gordon takes over top-100 firm Russell Jones & Walker, applies to become an alternative business structure
February 2013 – Group reveals a £2.4m profit for first six months of UK operations
August 2013 – Firm buys Manchester- and London-based personal injury practice Fentons Solicitors
September 2013 – £1m advertising campaign unveiled to instate S and G as a 'household name'
December 2013 – 'Substantial parts' of Manchester practice Pannone are bought by Slater in a £33m deal
July 2014 – The Australia-based firm offers one million shares to its UK staff
August 2014 – Following its aggressive expansion strategy, Slater reveals full-year profits of £33.7m and £231m revenue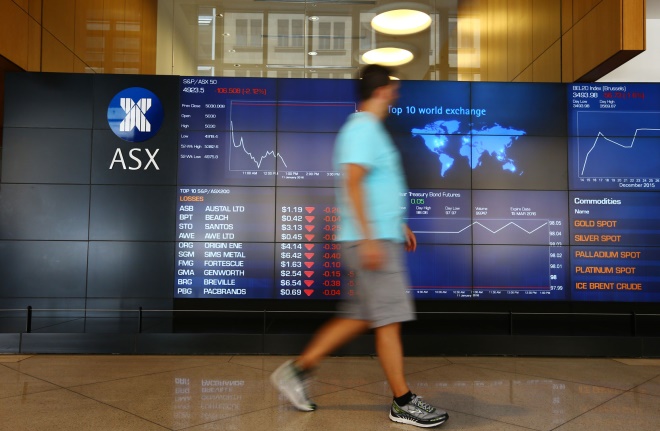 Source: Britta Campion/ Newspix/REX Shutterstock
April 2015 – Quindell shareholders give the green light for the sale of its professional services division to S and G for £637m. Quindell had said it was the world's largest listed legal services provider
June 2015 – Shares in Slater and Gordon slide after the firm says it has uncovered two errors in the reporting of historical cashflow in the UK business
July 2015 – The firm announces that a key contract associated with the Quindell deal will end later in the year. Shares in Slater dip further
December 2015 – Australian firms consider class action against S and G on behalf of investors, as Slater downgrades its profit expectations
24 February 2016 – Slater suspends trading ahead of a profit announcement
29 February 2016 – The firm announces £493m losses and reveals UK office closure plans. Share price falls 25%
3 March 2016 – Firm says the majority of its UK sites will stay open
6 April 2016 – Slater's full restructuring plan is revealed. Talks begin on the future of offices in Bristol, Halifax, Newcastle and Liverpool Waterloo