The Solicitors Regulation Authority has vowed to end the perception it is indifferent to small firms with a host of new policy initiatives.
The regulator admitted some small firms and sole practitioners believe it does not understand the issues associated with running a small business and acts more in the interests of larger firms.
According to SRA figures, there remain 2,170 sole practitioner firms – 21% of the entire legal market – which had turnover of less than £200,000 last year. Including other firms with similar income, this group makes up more than one-third of all regulated entities.
In a discussion paper published today, the SRA said it hopes to improve its relationship with small firm through a number of pledges about how they will be regulated.
'The reality is that small firms are an essential and valuable part of the regulated community in providing legal services to a wide range of consumers,' said the paper.
'We accept these [negative] perceptions of the SRA do exist and we must continually work to improve our communications with and support for small firms.'
The most eye-catching suggestion was a new system of 'deemed approval' of compliance officers at smaller firms which would save the need for any separate application and approval process. Instead, details of the COLP and COFA would simply be filed alongside the authorisation application – although such a change would be subject to a consultation next year.
The professional ethics helpline and supervision team will each create a dedicated service for small firms in the new year. The new-look SRA website will also have a section devoted to small firms, with news and links of particular interest.
The SRA is clear it wants to make it more simple for start-ups to enter the market and will create a regulatory starter pack aimed at those setting up a new sole practice or firm.
The authorisation process has been identified as one way regulation can be more proportionate and less complex, and the SRA has set itself a target of 30 days for authorisation of an existing firm following a change in its constitution.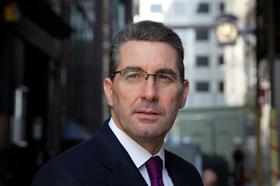 Speaking to today's COLP and COFA conference in Birmingham, chief executive Paul Philip said there is a new emphasis on easing the burden for small firms that present less risk.
'We have been very good at building relationships with large firms and those deemed to be high impact,' he said. 'The next stage of our development has to be looking at smaller businesses and how we can support them.'