UK law firms are leading the way on environmental, social and governance (ESG) issues, according to a landmark global study of the sector – but the research suggests everyone must do more to raise standards.
Specialist ESG consultancy Impactvise says it tailored 'stakeholder capitalism' metrics created by the World Economic Forum for the legal sector. Using publicly available data, the top 500 firms across the globe - which includes 93 firms from the UK - were assessed on ESG-related issues and given a ranking between 0 and 3 ('0' being no disclosure on the topic). The company said it has conducted the largest ever quantitative study of law firm ESG globally.
According to the findings, UK firms, on average, performed better than firms in continental Europe and the US in several areas, such as greenhouse gas emissions, net zero commitment, land use and ecological sensitivity, diversity and inclusion, pay equality, and staff training on ESG issues.
The Gazette spoke to two of Impactvise's founding partners, Yannick Hausmann and Adrian Peyer – both former general counsel at Zurich Insurance Group – about the research.
On why UK firms are further ahead, Peyer said: 'From a regulatory standpoint, large corporations in Europe, which are the top law firms' clients, have had to deal with increasing attention and requirements with respect to ESG issues in the past few years. In response, large UK-based law firms established ESG practices.
'What's more, the pressure from large corporate clients on the large law firms to not only provide technical advice but also "walk the ESG talk" and apply ESG standards to their own operations, is increasing fast. Therefore, the large UK law firms are more advanced not only on advising clients, but also on their own internal efforts.
'While US regulators have recently started to focus on ESG regulation and "greenwashing" of financial products, the norms are more established in Europe and the UK.'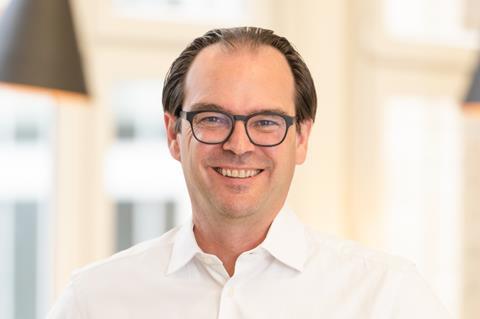 However, the findings suggest there is room for improvement in all areas.
Hausmann and Peyer hope the study will serve as a helpful tool for GCs. 'What we have here is an objective tool to assess the ESG behaviour and work of law firms which allow you as a GC to make an informed decision in the selection of law firms. You as GC can explain to your board or management why you selected a [particular] law firm,' Hausmann said. 'So far, each GC goes out to find the information themselves and are asking different questions.'
The end result from the study, they hope, is greater transparency, which in turn will lead to further action to improve performance, which in turn will lead to positive impacts.