General counsel have been urged to use their buying power to force law firms to become more diverse.
Andrew Magowan, general counsel of ASOS, a fashion retailer, told a Spark 21 women in law conference, organised by the First 100 Years project, yesterday that the only thing that will change law firms' attitudes is 'where the money goes', adding that 'the buying power I have in my elbow is the biggest thing I can bring'.
Urging in-house lawyers to use their buying power to 'agitate more change', Magowan said: 'It is money that will talk in the end.'
James Hanlon, who heads the legal department for Swedish retailer IKEA in the UK, urged solicitors to 'call out' comments made in the boardroom 'which will perpetuate a bad direction for women'. He said: 'Those individuals need to be told about their behaviour, grievances need to be encouraged. We need to make change today.'
Hanlon told the conference he was in the unique position to be part of an organisation 'that's quite far into the future compared to what I see in the UK'. The UK arm has a female chief executive and a female-dominated senior management team.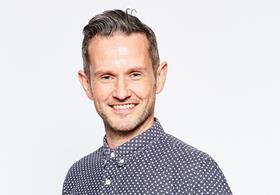 Hanlon is a 'big believer' on the impact that statutory reporting on issues such as gender pay gap and the Modern Slavery Act can have on boards. 'You have to be very transparent...you have to update general members of the public, regulators [on] what you are actually doing to promote equality and I think that makes a real difference,' he said.
Meanwhile former BT lawyer Darren Jones, now a Labour MP for Bristol North West, stressed the need for 'enforceable accountability' to deal with inappropriate behaviour at work. 'We must have systems in place to allow victims to speak out and be confident in coming forward to do so.'
Jones suggested difficulties in accessing and paying for legal support may deter victims from calling out inappropriate behaviour.