Global beverages giant Coca-Cola is the latest company to threaten to withhold fees from law firms that fail to meet minimum diversity requirements. The latest action focuses on the US but Coca-Cola says it will be applied throughout the global organisation.
Coca-Cola's senior vice-president and global general counsel Bradley M Gayton told US law firms he was writing with a 'heavy heart'.
He said: 'For decades, our profession has had discussions about why diversity is important. We have developed score cards, held summits, established committees and written action plans. These efforts are not working. I'm reminded of this by the alarming number of new partner headshots that continue to be proudly published with an obvious lack of diversity and when I read that black equity partners will not reach parity with the black US population until 2391.'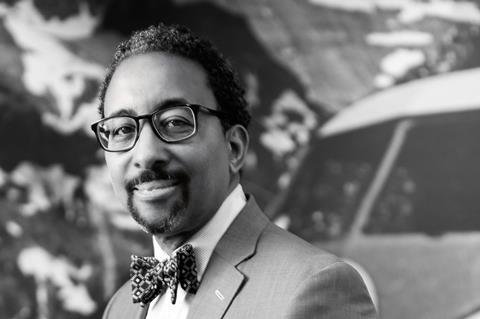 Gayton said the profession was not treating diversity and inclusion as a business imperative and is 'too quick to celebrate stagnant progress and reward intention'.
'We will no longer celebrate good intentions of highly unproductive efforts that haven't and aren't likely to produce better diverse staffing. Quite simply, we are no longer interested in discussing motivations, programs, or excuses for little to no progress – it's the results that we are demanding and will measure going forward,' he added.
The letter includes revised outside counsel diversity guidelines.
For each new matter, at least 30% of each of the billed associate and partner time must be from 'diverse attorneys', and at least half of that must be from black attorneys. Failure to meet the commitment over two quarterly reviews will result in a non-refundable 30% reduction in the fees payable for such new matters going forward until the commitment is met, the letter states.
Coca-Cola expects to select a panel of preferred firms within 18 months after the revised guidelines have been implemented. 'Meeting the commitments above will be a significant factor in determining your firm's inclusion and ongoing status on the panel,' the guidelines state.
The letter adds: 'While the above actions focus on the United States for now, we intend for these initiatives to be customised and applied through our global organisation.'
Coca-Cola is the latest company to use its buying power to push for greater diversity in the legal profession. In February 2017, US tech company HP threatened to withhold up to 10% of costs invoiced by law firms that did not meet its minimum diverse staffing requirements. Subsequently, more than 170 US-based GCs threatened to pull their millions from 'largely male and white' firms. In the UK, telecoms giant BT revealed that it would offer guaranteed panel renewal for the firm with the best diversity and inclusion record.