A law firm chief caught up in a legal aid contract debacle has instructed her staff not to turn away vulnerable clients and be prepared to work cases pro bono as the fiasco continues.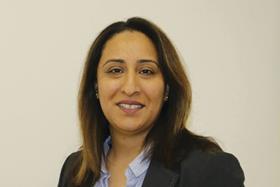 Yasmin Aslam, director of Manchester firm AGI Criminal Solicitors, told the Gazette today that she has still not received or signed the mental health, immigration and public law contracts her firm has bid for. Brent Community Law Centre, in north-west London, is still waiting to hear about its immigration, family and housing contracts.
Emergency arrangements introduced by the agency to protect services ended on Friday. In an update posted on its website, the agency said that providers could still execute their contracts after 8 September but would not be able to open new matters until they had done so.
AGI Solicitors says it submitted its contract bids in July, ahead of the agency's procurement deadline. Aslam says the last message sent by the agency through its online portal was on 30 July.
To prepare for the new contracts, Aslam recruited an immigration supervisor, who started today. 'I have instructed my staff to still see clients...and we will cross the bridge in terms of funding and remuneration at a later date. It might mean having to do the work on a pro bono basis. I'm hoping the LAA might agree at a later date to allow us to claim for that work. But I do not want to say to a client who's calling from hospital "I want a tribunal" and have to turn that client away.'
At Brent Community Law Centre, director Stuart Duffin said the biggest issue for him throughout the procurement process has been the 'lack of dialogue'. He said: 'A couple of things could just have been sorted out with a phone call. Everything is being dealt with through the message board, which is not the most effective or efficient way of dealing with things.'
Brent, which has been around for nearly 50 years, was the first law centre to have a legal aid contract. Duffin said: 'We are still seeing people. We are still giving advice, information and guidance, but we cannot take on any new cases.' The contract fiasco has not had an immediate impact on the law centre. However, Duffin points out that management budgets are already tight: 'If we miss a couple of weeks of work it means those claims are not going in.'
The fiasco has also affected staff morale. Duffin said: 'The LAA has given no guidance. I've been trying to second guess the process of what they might need from us without having any communication.'
The LAA confirmed today that it is still resolving outstanding issues and uploading contracts for acceptance. A spokesperson said: 'We will contact organisations that still have outstanding issues and this will be done on a case by case basis.'