This is the last of the Gazette's 'Lawyers in Lockdown' series. The identity and voice that readers' contributions have given to the profession's experience of working, and juggling personal with professional demands, through lockdown has felt like an important task.
At the Gazette, it has also been a way to make new contacts at a time when we were not out and about attending events and doing interviews. Our thanks also go to the Law Society Art Group, whose members shared their work at the end of these lockdown stories.
There are many challenges ahead, but this seems the right point to conclude this way of covering lawyers' experience of the coronavirus pandemic.
Clive Thomas, managing partner, Watkins & Gunn Solicitors, Pontypool
'If I had looked into a crystal ball before the pandemic and seen what was about to happen - I would have thought it was on the blink!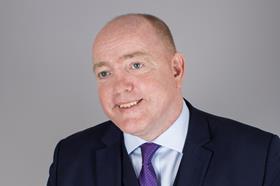 We are a six-partner firm in South Wales – there are just under 50 of us altogether. We were mostly office based and fairly paper heavy - but we have adapted. Despite predictions of looming disaster, law firms like ours have proved to be resilient, resourceful and capable of dynamic change.
Clients have also quickly adapted to a more contact-free world…some more cautiously than others - we had one client who wore a mask on a Zoom call!
In Wales, we have been frustrated by the slower pace of the relaxation of lockdown but have supported the government's more cautious approach to save lives. We have focused on keeping the phones ringing by adapting our services to be delivered remotely.
The mould has been broken and it presents a real opportunity to work in a way that best suits us and our clients – rather than just because that's how we have always done things. We fully intend taking advantage of the opportunity as part of a new "digital Wales".'
Sarah Scott, associate, family law team, Osbornes Law, Camden
'The first week of lockdown was atrocious: I have a two-year-old son and my partner and I both tried to work at the same time as looking after him – we learnt the hard way that we were going to need more structure to make it work. We began working in shifts and things got easier even if it meant working into the evening.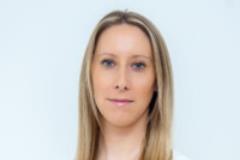 Many of my clients had it far tougher –most are separated and are trying to parent on their own whilst holding down demanding jobs.
At that time my caseload completely changed, there were less financial arrangements to negotiate and I had an influx of parents in dispute over child arrangements, with many who needed advice about exes who were failing to follow government rules on social distancing.
Now my son is back at nursery, I can work normal hours. Cutting out the commute means I can be responsive, and clients seems to prefer the more informal approach. I find the flexibility of remote working suits me and my clients. I think I will continue to work from home for much of the week, although I do miss the social side of work and the friends I have made over the years. We will all need to work harder to make sure we maintain those relationships which are an important part of working life.'
Kate Eavis, head of corporate, and Helen Goss, partner, Boyes Turner, Reading

'I'm hoping my garden is going to look its best yet this year, and that I will actually grow tomatoes for an average price per tomato of less than 50p. Having said that, I seem to have harvested fewer potatoes than I planted so I accept there's still a way to go.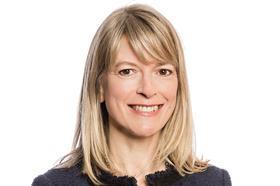 I don't miss my daily three hour commute at all, but I do miss my colleagues very much and have come to realise more than ever that it is the people aspect of my job that I really love. Zoom and Teams are a godsend of course but there is no substitute for being with people (at least occasionally) face-to-face and nurturing and imbibing that team spirit.
We've all made huge progress over the last five months in embracing technology. I am now DocuSign's biggest fan, having progressed from my initial "why are you bothering me with this" reaction when it was first proffered back in November last year.
I think I now need to work on separating work from home: I'm thinking of migrating to a far corner of the garden and creating a shed-office. I think the commute up and down the garden path and the reclamation of that corner of my living room will do me the world of good.'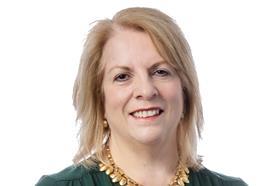 'As a lawyer working in lockdown my first feelings are relief and gratitude that my job allows me to work from home as all I need is a laptop, screen and mobile phone. I am also so grateful that my firm has completely embraced the concept of remote working. We did this before on a lower level but now there are discussions and debate in the firm involving everyone to potentially change life going forward with more of a focus on remote working but also satisfying everyone's needs – regular catch up in person with our colleagues, allowing those who need or really want to work in the office to do so and investment where it is needed to make remote working a success long term.
I have to admit that at first I didn't think I would like it but I am a massive convert. We all know the benefits. No small children in the house but a four-legged friend who loves having me at home.
Like me he also needs social interaction with others so he still goes to the dog minder one day a week.
The face-to-face interaction has always been really important to me but I am finding new ways to satisfy that need – virtual coffees with clients where we don't necessarily talk work as well as with my colleagues. Since lock down easing I have also met up with a couple of colleagues for walk-and-talk meetings which have worked well.
I am however apprehensive about the dark winter and how that will work for those of us who thrive on our interactions with others.
Client service has not been impacted at all. We are instantly paperless and not adding to traffic and harming the environment as much. We are efficient and focused but not sure how happy we will be in the middle and long term working alone. That is where my real concern is for my colleagues and clients who are doing the same and for myself and where our firms need to look and see how this can be managed.'
Ibrahim Hasan, director of Act Now Training, Gazette columnist, Dewsbury
'During the lockdown, many lawyers have discovered the joys of working from home including lunch with the better half and no daily commute. I have been enjoying these blessings (plus an afternoon siesta!) for almost 20 years. I have though missed being able to pop into the office to continue my winning streak on the office pool table!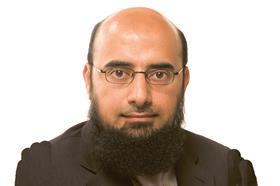 When I left my last 'proper job' to set up Act Now Training, I was determined to leave behind the office based 9-5 (or 6 or 7) for a more flexible way of working and running a business. Thanks to a great team, I have managed to do that whilst also establishing a successful information law training company.
There is still a big demand for GDPR training especially as we move towards the end of the Brexit transition period and the introduction of the UK GDPR. However, whereas before I may be travelling to London or Belfast, and occasionally further afield, to deliver training, currently all courses are delivered online. I like the benefits of online training (the webcam does not show the speaker's pyjamas) but I do miss the interaction with delegates. What is encouraging is that bookings for classroom-based courses in autumn are coming in. It's not just me who misses the hotel lunches!'
Alison Geary, Counsel, UK white collar defence and investigations practice, WilmerHale
'In order for me to stay motivated during this time, I needed to keep busy and develop a strong routine. Before I start my workday, I go for a walk with my husband in the morning and then follow up with a short kids yoga session with my children. It's been really nice to have this set time with my family especially since we are limited in terms of the types of social activities we can do together.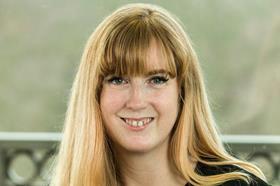 Another way I've been able to keep busy is by getting more involved in my community. At the start of the pandemic when it was difficult to purchase groceries, my neighbours set up a WhatsApp group chat which allowed us to get in touch with each other whenever we needed help getting basic supplies. Through the group chat we learned that one neighbour was a wholesale supplier for local restaurants, so he was able to ensure that we had consistent access to produce. I and a few others from the community have been able to drop off boxes of produce to those in the neighbourhood that have underlying health conditions and because of this can't leave their homes.
In terms of work, I have also been connecting more with my colleagues since we started working remotely. My team hosts two calls a week where we check-in with one another and do a fun activity. One of the most memorable group activities included sharing a personal drawing of our "spirit animal" and explaining why we selected it. I picked a flamingo because they can sleep while standing up. As a mum of two young children, I think this skill would come in handy.
The main thing I have come to realise is that life is just different now, but I'm lucky that it has not meant that it is worse. We have found new ways to share experiences with those we are close to and are enjoying our time together.'
Christoph Sicking, Assistant General Counsel, European Bank for Reconstruction and Development, London
'As lockdown slowly eases across the country, it is important to remember that for a lot of office workers - and that includes in-house lawyers like myself - the rule remains that it is better to work from home than come to the office, especially if coming to the office means taking public transport.
The other day I nevertheless had a chance to come to the City of London, the place where my employer is based, and the area resembled more a desert of empty structures and buildings than the buzzling city centre that I am used to knowing.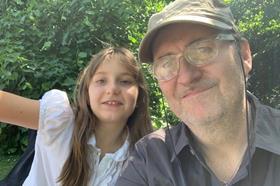 Much has been written about the effects of prolonged home working on our mental health, and what our current experience may mean for the "future of work", a topic that was already quite hot even before Covid.
So within the spirit of finding a silver lining in all that comes our way, allow me to share my experience of what lockdown has meant for me, including some of the "positives" that have come out of it.
First, it was all work, work, work. Working for a development bank here in London, it became very quickly apparent that we had to step up to the plate and support our struggling clients across our vast region wherever possible. Business went into overdrive, and as lawyers, especially in-house lawyers, we all know what that means: long hours, endless video calls, and a workspace of keyboards, multiple screens, with personal and work iPhones strategically placed around my desk.
Then the schools went into lockdown, and my wife and I had to deal with home-schooling responsibilities and keeping my 8-year-old daughter busy and entertained around the house all day. So part of my workspace became her "art space." Work now became "interrupted" by requests for advice and help on various art projects…
Then my daughter and I decided it would be fun to write a song about the coronavirus. Up came my guitars, which I had not touched for some time, and my workspace further transformed itself into a recording studio. I put a few tracks down on my iMac, got my daughter to sing-back up to the chorus, and then sent the whole file to a drummer friend of mine at work. When he told me that his daughter could not stop singing the tune, we thought we were on to something. So my friend layered his daughter's voice into the chorus, asked me to send him a few video clips, and turned the whole project into a smashing video. The song is called Corona, and you can see the video here.
Eurovision 2021 here we come!'
Donna McCarthy, housing management partner, Devonshires, London

'Initially there were logistical challenges making sure my team were working effectively and were delivering what we needed as a business. As a lawyer advising on housing management and care there have been plenty of challenges on the client front. For landlords almost all possession claims were stayed and keeping up to date with the changing government guidance for care homes has been a job in itself. The way I have coped with all of this is to be adaptable and change my way of working while giving common sense advice to my clients, such as securing injunctions as a way of managing serious anti-social behaviour.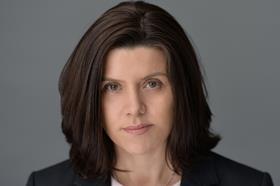 From a client perspective engagement has been better than ever. I made sure I set up virtual coffees early on with key clients and relationships have gone from strength to strength. When we turned our training seminar programme into webinars the programme actually grew. We have managed to deliver more training during the pandemic than ever before and the feedback has been really positive.
For the future I think we need to harness all of the positive changes that have happened. I anticipate travelling a lot less for work as most of my clients prefer the flexibility of online engagement. Less travelling is better for the environment and if my clients are happy then that can only be good for the future.'
Jonathan Metliss, chairman, Axiom Stone Solicitors, Sussex
'I have now been in lockdown for some four months at my house in Sussex. The flowers are in full bloom, the trees and hedges are starting to get overgrown and the birds and butterflies, and assorted wildlife, are still keeping me company.
But things are changing, and hopefully for the better.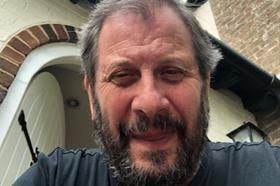 I have now been brave enough to eat out locally on a couple of occasions – both were in the open air. I have attended my synagogue in London, which sadly was very sparsely populated, and an open air service in Brighton in the sun where we all congregated in the garden - shades of Israel and South Africa.
As far as business is concerned, I feel quite re-energised and excited about a relative return to normality. Most business has still been conducted online and by Zoom. I organised another very successful Axiom Stone real estate lunch on 5 July, with over 100 attendees. I was also instrumental in an exhaustive advertising campaign in local London and provincial newspapers promoting the services of my firm.
I am now getting bolder by thinking about going into the office one or two days a week, and have even met two of my colleagues in Berkeley Square, (at a distance) with a Pret a Manger coffee.
On a personal note, I have the energy and vigour to pursue a piece of litigation frozen through the lockdown.
I am staying alert, keeping my distance and being sensible, notwithstanding being chastised by my 40-year-old lawyer son on a pretty regular basis. But, I need to start living again, as we all do, which will help to restore my sanity and mental wellbeing as well as my peace of mind.'
Sarah Goulbourne, gunnercooke
'gunnercooke was established 10 years ago as a remote working model, so we already had the infrastructure and technology in place to support our clients through this difficult time with no disruption to our excellent service levels. That said, we are far from a 'virtual' law firm and usually spend time networking internally on a regular basis, so we used the energy that would have been spent making the move from office to home, to setting up internal networking and training sessions to support our lawyers through what has been a tough time for so many.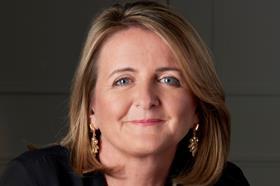 On a personal note, lockdown has been a busy period for me! I have loved speaking to lawyers who have spent this time re-thinking the traditional way of delivering their services. Now is certainly an opportune time for lawyers to explore their options as they search for a better way to run their practice. I hope we see a huge shift away from presenteeism and towards freedom and flexibility in the legal profession in the post-Covid world!'
Eduardo Reyes, Law Society Gazette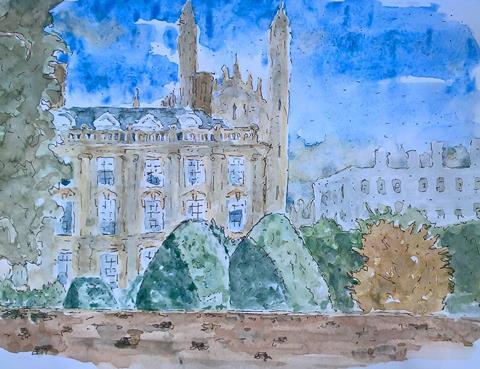 'This is Clare College, Cambridge, where I was a student. After a gap of a few years I was in the city several times in 2019. I read history, but Clare was always strong for law – Bob Hepple, the master when I graduated, had been Nelson Mandela's lawyer at his first trial (for sedition). When Mandela died I got Bob to write some recollections for the Gazette. The law academic David Howarth, who served a term as Cambridge's MP, remains a Clare fellow. I did this watercolour sketch last September. It's so sad to think of the university without students. I'm looking forward to hearing they are back, paying a visit to the friends who still live there – and of course to seeing this view again.'