A Practical Guide to the Small Claims Track
Dominic Bright
Law Brief Publishing, £49.99
★★★★★
Despite the sheer number of claims allocated to the small claims track in the county court, other more publicised areas of need (such as welfare benefits, employment and family law disputes) enjoy greater prominence in the pro bono sector. One reason for this has undoubtedly been the lack of a short, easily digestible and practical guide to small claims. Dominic Bright's book plugs this gap. In doing so, it has the potential to be a genuine game-changer in the pro bono sector, as well as providing accessible information for many litigants in person involved in claims allocated to the small claims track.
Despite its small size, A Practical Guide to the Small Claims Track takes in everything from the pre-action stage right the way through to costs and appeals. It somehow also manages to distil Dominic's considerable small claims experience, wisdom and pithy practical advice on topics such as: online resources; written submissions; use of everyday technology (for example mobile phones and laptops); etiquette (both inside and outside court); attendance notes; submissions (including the dos and don'ts of advocacy), unreasonable behaviour; and costs – all issues of anxious concern to the inexperienced and wary representative or layperson. Dominic has achieved this by ruthlessly excising non-essential detail, while also magically condensing his considerable experience into what is – given its comprehensiveness and usefulness – a tiny volume.
It seems inevitable that A Practical Guide to the Small Claims Track will quickly become the go-to small claims book for practitioner volunteers (and junior practitioners generally), especially those unfamiliar with handling claims allocated to the small claims track, as well as an indispensable self-help guide to LiPs.
Richard Pitkethly is in-house counsel and head of learning and practice at LawWorks
The United Nations and Human Rights, A Critical Appraisal (second edition)
Edited by Frédéric Mégret and Philip Alston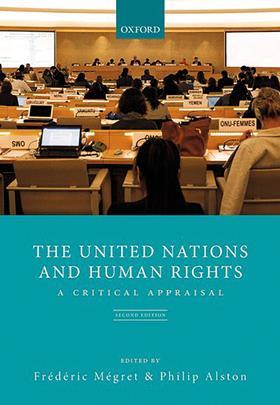 OUP, £44.99
Offering historical depth and contextualisation of the evolution of the United Nations, this is the only up-to-date and systematic study of UN human rights activity.